Commercial transportation needs affect more industries than one might realize. While long-haul trucking is the most visible vehicle-centric industry, organizations ranging from hospitals to schools and hotels rely on the ability to keep vehicles, i.e. ambulances, school buses and shuttles, running in optimal shape day after day.
Considering that keeping a regular maintenance schedule for a single personal vehicle can get lost in the shuffle of day-to-day life, maintaining a fleet of vehicles for any business can easily get pushed down on the list of priorities. This is where inventory software for automotive parts and a digital inventory management system that reminds your team of important maintenance tasks can be a lifesaver.
Computer Maintenance Management Software Keeps the Wheels in Motion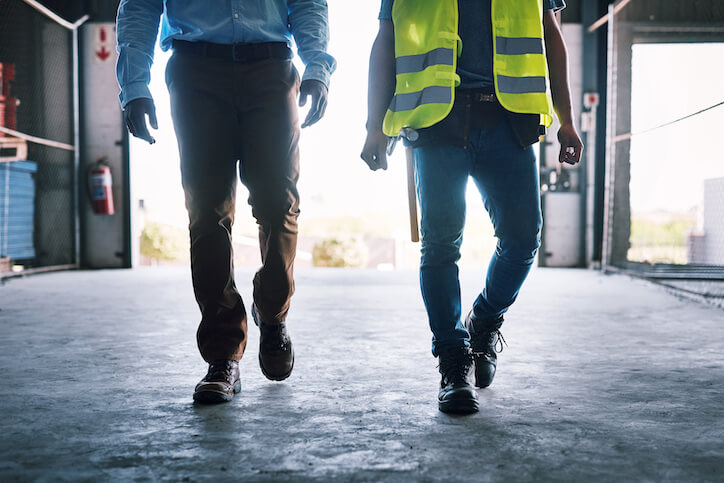 If your business is part of the $104.1 billion U.S. automobile manufacturing market, you have multiple vehicles to track, service and maintain. Now is the time to consider implementing an inventory control and asset tracking system to manage your spare parts so you aren't constantly running to auto parts stores or reordering essential supplies.
Using computerized maintenance management CMMS software to keep tabs on your assets, and managing inventory offers numerous benefits for any industry, from education to healthcare, warehouse management and more. Let's break down five of the biggest advantages.
1. Decreased Delays with Reduced Downtime


If you're looking for an immediate way to boost your efficiency while controlling costs, you want to find an easy-to-use inventory management software for your automotive parts and assets. Having a clear picture of your inventory levels and asset needs leads to fewer work delays due to downtime. Downtime can occur for many reasons, one being the lack of parts available when and where you need them.
The right CMMS will help reduce unexpected shutdowns by giving you a clear picture of what you have on hand and what needs to be reordered. Your maintenance department can quickly and clearly see the parts associated with each by linking inventory to respective assets. Your team can also see how many of those parts are in stock and when there is a reorder scheduled.
2. Increased Accuracy in Record Keeping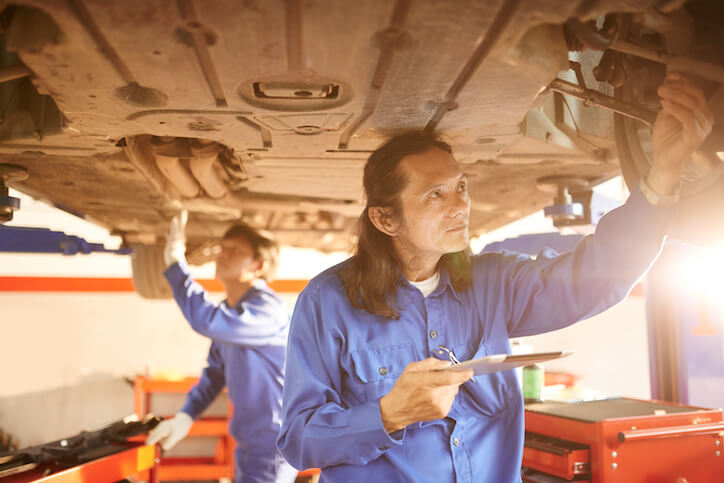 Using inventory and order management software rather than written notes or logs changes the quality of information you store for the better. CMMS software cuts down on human error: no longer does illegible handwriting cause confusion and inaccurate counts. Gone are the days of missed scheduled maintenance because the papers with an asset's lifecycle history are lost. No more file cabinets and binders stuffed with papers that take time to comb through for an answer on a specific asset.
With an inventory control and order management system, you get a secure way to store vehicle documentation as well as track parts and inventory. Let your software add a layer of protection to your records.
3. Access On-the-Go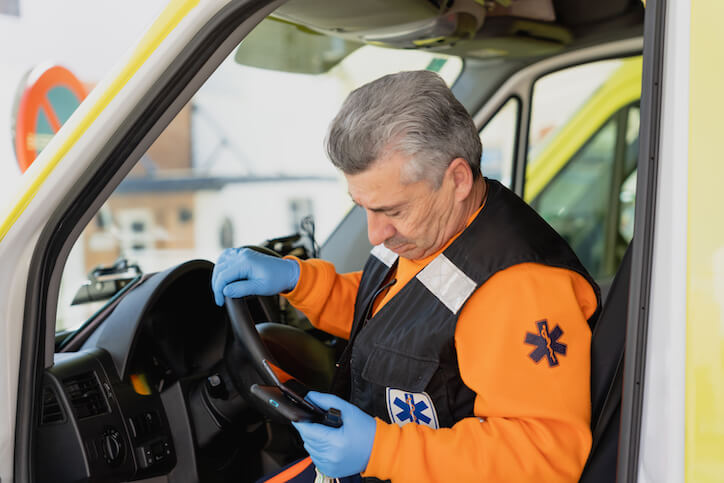 The ability to access information immediately from any location or device is imperative when your team's work day is spent out in the field, not sitting at a desk. Not all inventory management software solutions for your automotive parts are created equally, however. When looking for a CMMS option for your inventory and asset management, make sure to find something built for remote use, like the iMCare mobile app from Maintenance Care.

No more forgetting. No more waiting. A mobile CMMS with built-in inventory control and asset management and features offers immediate communication so everyone is on the same page and steering in the same direction.
4. Reduced Costs and Streamlined Reordering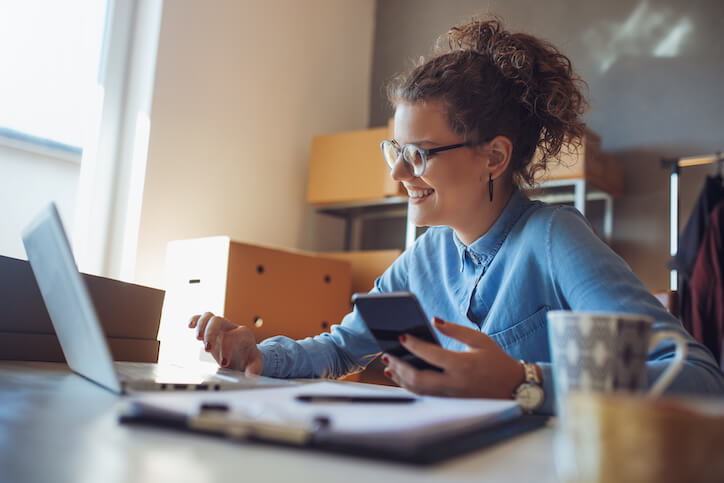 If you're looking for inventory and order management software, Maintenance Care's CMMS includes a feature that alerts you when the stock falls below certain thresholds. This plays a role in making more streamlined ordering processes. Sometimes, 24 hours can make a huge difference, and potentially outdated information can lead to inaccurate inventory counts.
Rather than over-ordering some parts and under-ordering others, you get automatic notifications of stock levels. Not only does this make life easier when you need the parts, but it also stabilizes your costs in ordering and maintaining backstock and spare parts.
Another feature that helps with consistency in budgeting is the ability to track inventory usage, as well as price trends. This historical data helps in your reordering processes by showing you the points during the year you need to order more of one part and less of another. Knowing your price trends even helps you determine which vendors offer the best prices for each part.
5. Easier Budgeting and Capital Planning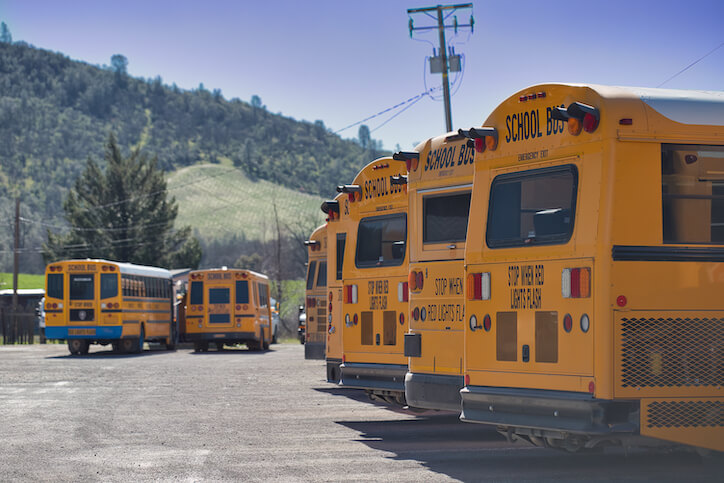 While businesses put a tremendous amount of effort into generating revenue, often the profit-boosting effect of proper budgeting and planning around costs — especially avoidable costs — is only tackled on a reactive basis.
Using CMMS software to link your inventory to your assets comes with the added benefit of easily capturing and accessing your repair history on any asset. This helps you determine where your asset falls in its lifecycle, what repairs it has undergone, what its projected upgrades or fixes look like and how its presence in your asset inventory will affect your long-range costs and productivity.
Additionally, computer maintenance management software can create processes that give you daily touchpoints into your assets' health. It also helps with forecasting and budgeting as you look at capital planning for the future. Knowing when and how you plan to replace an asset lets you allocate budget funds so that when the time comes it is a planned cost rather than a reactive expense. This keeps your budgeting steady and surprise-free.
Tap Into the Simplicity and Power of the Best Inventory Management Software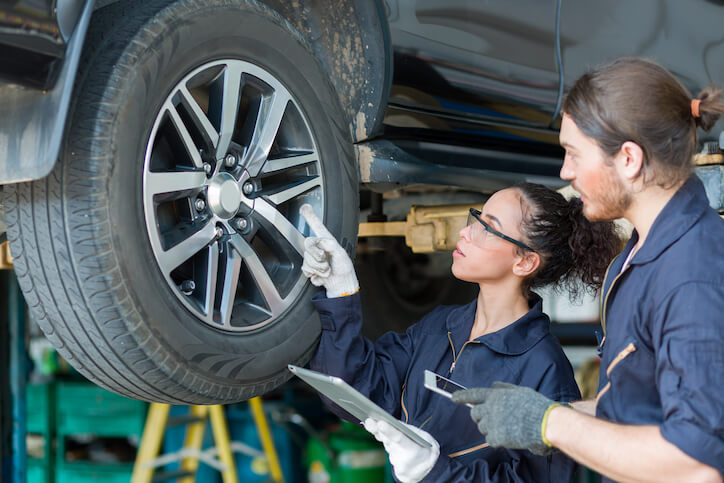 Your connection to your team and your assets shouldn't change once they hit the road. Finding the best inventory management software for your automotive fleet keeps you informed, helps control costs and makes a way for data-driven decision-making and future planning. Take Maintenance Care's best inventory management software for a test drive. Schedule your complimentary demo to get started.