No matter what kind of department you run, you most likely have some kind of equipment that is used. With theft on the rise, it is important to make sure that you can store your equipment safely so that you minimize the risk of losing money. Here are a few ways of making sure your expensive equipment is better protected.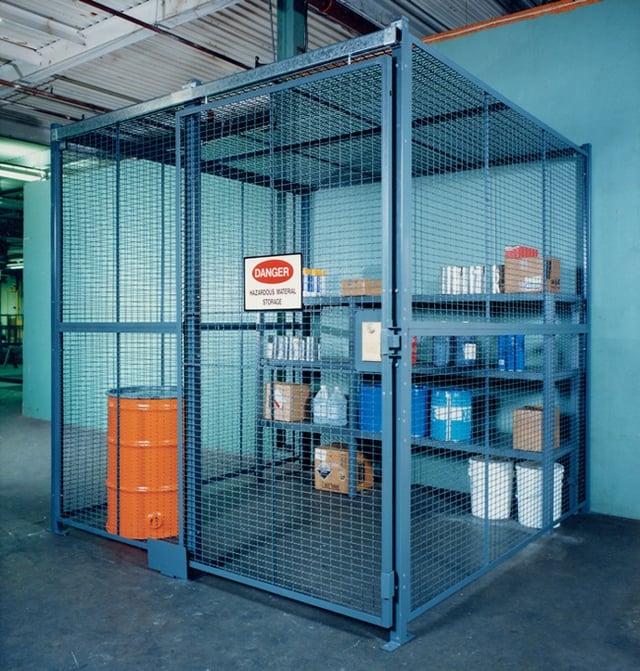 Site Storage Cages
Site storage cages are simply wire mesh cages that you can keep equipment in that keeps thieves out. Not only are these a cheaper option than a traditional storage unit but they are easy to maintain and allows you to see inside without the wrong person being able to access your investment. These are good for storing things in your facility where they can be accessed by employees who have permission.
Heavy Duty Lockable Cabinets
Much like site storage cages, heavy duty lockable cabinets are a more expensive option but are perfect for your smaller equipment and tools. These lockable cabinets are also easier to transport in case you need the tools taken to another site area or location.
Shipping Containers
More suited for construction sites but still a viable option, shipping containers are another inexpensive way of storing equipment and these come in a variety of shapes and sizes to suit your needs. Most even come with racks and things that make it easier to organize your tools.
Locked Toolboxes
For on the go equipment that can be kept safe, a locked toolbox for your vehicles is a good option. Not only are these hard to get into, they can also make transporting tools easy. While these are also more suited to construction sites, this is still an option that will work for your employees' personal tools and your own.
Read More: Keep Your Power Tools In Top Repair
Some of these small equipment and tools storage options may not be what you need at your facility while others may fit in perfectly in keeping the small stuff safer. In fact, if you have a storage area for larger equipment at your facility, the site storage cages are ideal for the smaller items that you want to keep safe. The Asset Management Software from Maintenance Care can help.