Managing company assets efficiently is probably one of the most difficult issues faced by companies that rely heavily on them in their operations. Asset management projects, whether for the addition of new parts or the upgrading and maintenance of existing ones, are critical to the organization's success.
Using appropriate asset maintenance management methods to increase service levels and cut costs can significantly impact asset ROI throughout its life cycle, thereby improving the cash flow and profitability.
What Makes Asset Management Critical In a Post COVID-19 World?
Following the previous economic meltdown, and with the uncertainty of the effects that the COVID-19-caused crisis will have on the nascent recovery, most businesses are under enormous financial strain.
The necessity to decrease operating costs (OPEX) in a setting where investments (CAPEX) are equally limited drives asset management optimization. Furthermore, in many circumstances, asset renewal will have been impossible to handle, resulting in an additional problem of asset ageing.
As a result, the ability to manage huge inventories of assets, many of which are ageing while lowering maintenance and operating costs and minimizing expenditures, becomes the primary motivator for implementing asset maintenance management to achieve optimum efficiency.
The Best Practices for Reliable Asset Management
Effective asset management necessitates the efficient operation and maintenance of equipment. While the software is now routinely utilized to monitor industrial systems, human knowledge and dedication to the following best practices remain the cornerstone for an asset management program's success.
1.
Automate and Improve Data Collection
Asset management effectiveness hinges on data collection. It is essential to automate data collection rather than depending on manual data collecting methods such as paper entries on clipboards. The whole process may suffer if data is predominantly collected by people manually logging data.
Data collection and access to data from operational equipment can be improved in a variety of ways. One of them is integrating a computerized maintenance management system (CMMS) to provide a work order software that ensures easy access to work orders, work order history, and other information from all DCS work locations.
Another solution is to utilize real-time asset predictive maintenance, which includes descriptions of potential causes and recommended corrective actions for each situation.
2.
Invest in a Maintenance and Asset Management Software
When it comes to asset and maintenance management, today's facilities have a wide range of solutions available to them. An efficient CMMS and a robust Enterprise Asset Management (EAM) are two of the most common examples.
The functionality of these systems tends to overlap. Hence, the most important factor to consider when selecting a software package is supporting your most critical requirements. A strong asset maintenance management system, like a powerful CMMs, will provide a centralized database for key data such as site leases, product warranties, and supplier information, as well as many tools for workflow optimization.
3.
Have a Balanced Approach to Asset and Maintenance Management
Asset management can be approached in a variety of ways. The challenge is figuring out how to strike a balance between these approaches. An engineer examines a machine's capabilities. An accountant assesses the value of a machine. There are numerous software solutions that can help you combine both perspectives.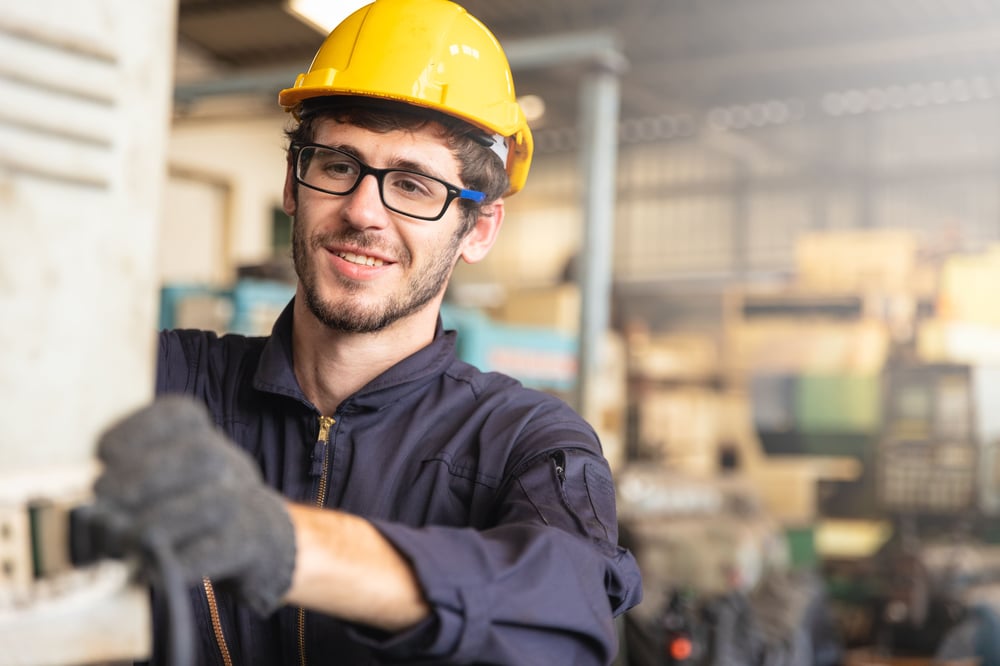 What matters most is how you keep track of things like downtime. It is more important for a technician to maintain a machine functioning than it is to complete documentation. It's all about having data that can be utilized to justify replacing or updating equipment on the floor for the technician and accountant. The bigger the company, the more critical this is.
4.
Give Priority to Your Most Critical Assets
With the vast number of assets that a typical facility manages, it's easy to treat all of the assets in the same way. However, it is industry standard to devote extra time and energy to assets that are deemed especially vital, hazardous, or valuable.
This necessitates a data-driven prioritization strategy as well as a comprehensive maintenance program, like preventive maintenance management or parts and an inventory maintenance management program. It is possible to increase the probability that assets will perform as required when it matters most with effective control and a contemporary asset maintenance management system like CMMS. To provide ideal working conditions, facilities may use a combination of predictive, preventative, and reactive maintenance actions.
5.
Prioritize Safety Awareness and Preparation
For any company, safety should be a top priority. Keeping assets in a facility in good working order necessitates meticulous attention to detail and a dedication to ongoing development. Setting up a system for assessing procedures and making adjustments will help guarantee that all assets are properly identified, inventoried, and tracked. It's also critical to establish defined roles and duties for all employees who interact with assets around the facility.
6.
Use PPE Tracking
Using a CMMS for COVID prevention is a mix of useful CMMS capabilities and innovative applications that has transformed a management tool into what some users refer to as "COVID Prevention Software." They use it to keep track of personal protective equipment (PPE) and other life-saving goods like gloves, sanitizers, and masks.
When more regular ventilation and air quality inspections were required to avoid the spread of infection and create a healthy environment for patients, workers, and visitors in facilities across the country, it brought peace of mind to many people.
Final Word
Developing effective asset maintenance processes can be difficult given the complexity of many facilities nowadays. However, any facility can build a relevant maintenance and asset management strategy by following the aforementioned best practices and collaborating with internal and external partners like Maintenance Care.
Maintenance Care is committed to providing you with efficient asset maintenance management software. Our asset management system will allow you to rapidly add equipment repair histories in addition to monitoring the profile of all assets in your facility with data such as make, model, and serial numbers. We are here to make asset management and maintenance easier for you. Get in touch today to know more.