The intersection of technology and business continues to become more of a standard and less of a trend, even in industries with less experience in the digital space. Recent research shows 66 percent of maintenance professionals' usage of computerized maintenance management systems, or CMMS software, rose 24 percent in just a year. No matter the size of the business or facility — or the types of maintenance required — speeding up tasks and keeping jobs organized is much easier with work order software.
As the Digital Revolution, also dubbed the 'Third Industrial Revolution,' sets the baseline for how various types of businesses are implementing new technology into their processes, it's still tough for some industry veterans to notice the ways digital processes can increase efficiency and optimize both time and effort.
To use a sports metaphor, a facilities manager is like the pitcher on a baseball team with a killer fastball. For years, that fastball has baffled hitters with strikeout after strikeout, hitting the mark for you and your team's goals, a bit like the intricate spreadsheets and paper systems you use to manage your facilities and manage work. Over time, though, things change, and your catcher may start to call signs for other tools to try to get the job done. That fastball that previously worked may need to give way to a change-up or a curveball.
Signs it's time for CMMS software in your small business' tech stack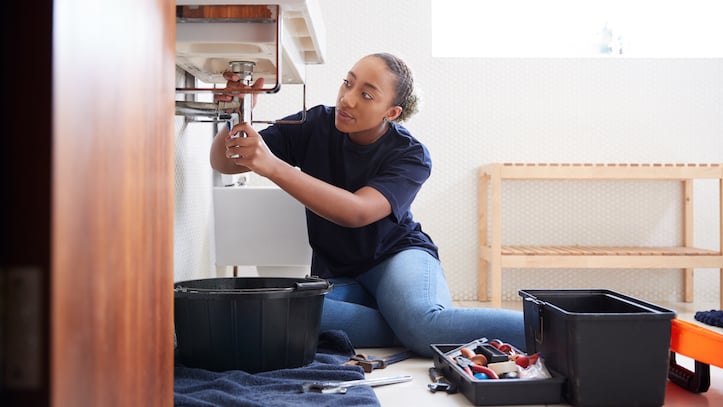 Are you missing the signs from your team, your data or your C-suite that it may be time to try a new tactic, like a CMMS?
If you want to learn more about how CMMS solutions like Maintenance Care can solve for these problem areas, book a demo today!
There are three challenges to know that will tell you it's time to implement work order software for small businesses.
Sign #1: Tracking Maintenance Operations data is overly complicated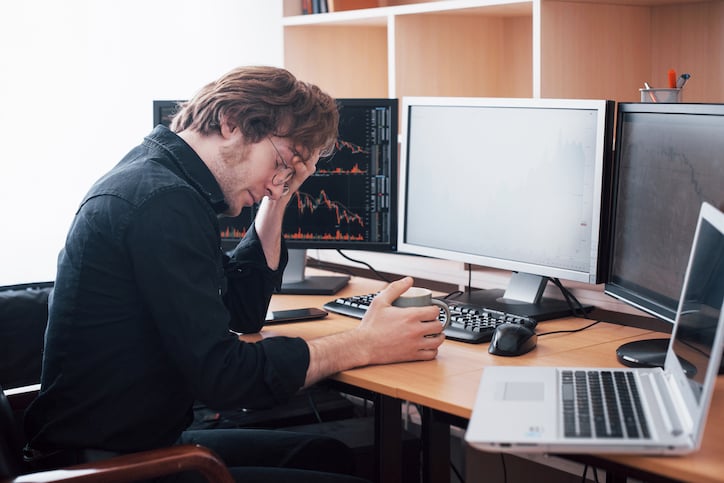 An entrepreneur's work is never done, and keeping small business facilities up and running is an ongoing job. Tracking what needs to be accomplished now, what should be handled later, what's working and what can be improved requires a facility management system that can handle all of this without being complicated to use.
Work order software simplifies and streamlines information for your small business. It also tracks day-to-day tasks, inventory, communication and other data to make you a master organizer.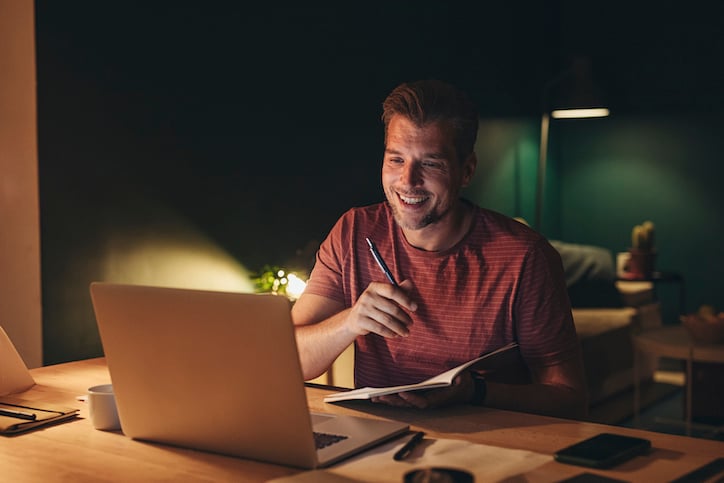 With a CMMS, especially one that includes a work order tracking system, you can compile work orders and service requests per-project or client, implement a preventative maintenance plan, track asset data for inventory and tax season and look ahead for budgeting. You can also run reports to keep track of important data, seamlessly joining together tech and business.
A small business work order management system allows you to assign tasks to team members, monitor their progress and get instant notifications. Find a work order system that offers a mobile app, too, so you can view results or implement new orders remotely.
Sign #2: Internal communication is convoluted, and information is inaccessible
Too many systems, processes and communication channels can become burdensome in a small business and cause more harm than good. Mike Huber, general manager and COO at a North Carolina conference and retreat center joined the team just before the COVID-19 pandemic, and at the time looked to implement a system to capture data that had, to that point, been analog and self-driven.
The combination of losing a maintenance and facilities director of 21 years, plus the turnover of long-time employees due to retirement, led to a significant loss of information when the people who had that knowledge stored in their minds were no longer with the company.
Huber needed a maintenance software system that kept all of the information regarding facilities maintenance in one place that stayed permanent regardless of who was on the maintenance team. Cutting down on communication issues born from too many ways of submitting maintenance requests was also a priority.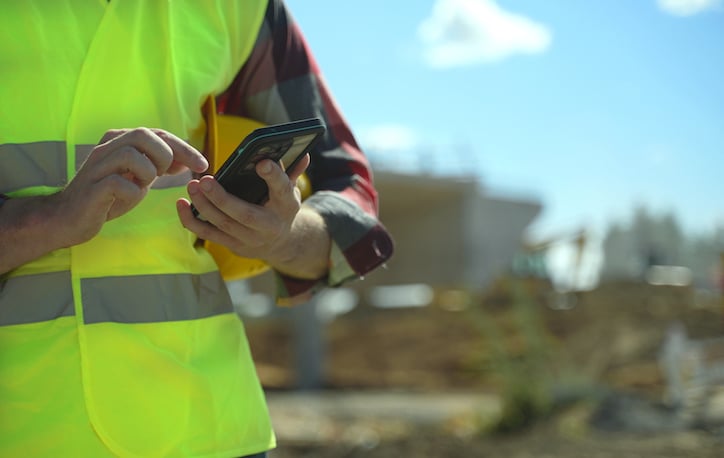 Huber said it was a classic case of using phone calls, notes, in-passing comments and "everything including carrier pigeons" to report maintenance issues across the business's three lodging areas, administrative building and hospitality staff building.
"It was just chaotic," Huber said.
When choosing a work order management software, Huber said his goal, like that of anyone in field service management, was to make it easier for his people to do their jobs effectively, keeping in mind that maintenance teams want to be out doing the work, not managing it.
"They don't think of themselves as 'computer people' or 'tablet people,'" Huber said. "They want to be out fixing things, climbing ladders, building things, repairing things."

Finding a simply powerful solution for work order management gives Huber's team the ability to complete the work they excel at while still streamlining communication with the administrative side. Whether you're in property management, retail, recreation or service businesses, a smooth work order process is essential for all small businesses.
Sign #3: Administrative tasks take up a significant portion of your time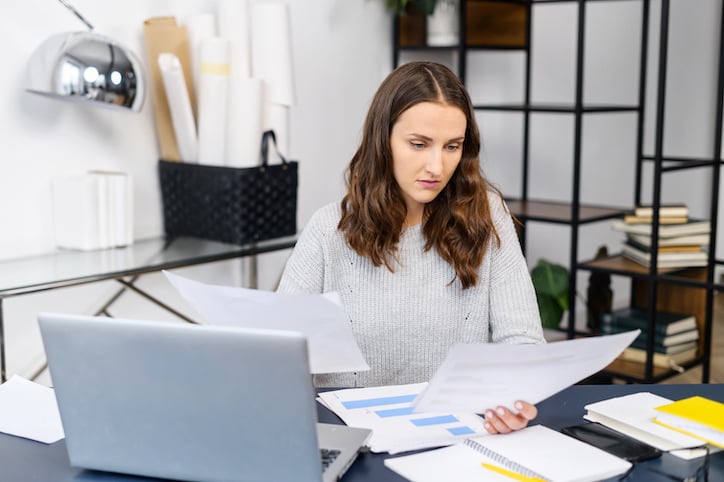 Your small business needs your time to help it grow. The more time you allocate to maintaining your facilities and sifting through work orders, the less time you have to focus on growth opportunities in areas like marketing, client acquisition, employee and client interfacing and forecasting.
A CMMS can simplify your workload. Gone are the days of multiple to-do lists on slips of paper, or hours spent organizing work schedules or emailing individual updates on each project to your team. A digital work order system for a small business offers a dashboard with simplified and easy-to-generate reports and document storage in the cloud for security and accessibility.
You can inventory manage much easier with an asset management solution that's built into your work order app. Mobile device usage is easy and intuitive, and mobile apps that sync with your desktop work order management system keep communication and progress tracked in one place. One simplified work order system is much better than a tangled web of processes for your facility's maintenance operations.
The time savings — and cost savings — of implementing work order software is significant, especially for a growing business. Choosing a CMMS that incorporates the features you need and your team will actually use, like faster ways to create work orders and a streamlined work order process, is vital.
Get in touch with Maintenance Care today to learn about our 'Free Forever' and budget-friendly paid software plans and change up your game for the better.