Ready or not, winter is coming. Last year, winter storms were responsible for $15,520 million in insurance claims. As the temperatures drop and snow, ice, wind and other weather hazards threaten to affect your facilities and operations, you need to have a winter maintenance plan in place. We put together a winter maintenance checklist you can use to update your facility's CMMS and keep visions of functioning, productive facilities dancing in your heads.
Set up an effective workflow of managing incoming winter-related task requests with our work order management system. See Maintenance Care's CMMS in action by booking a demo today!
Interior Winterizing
Doors & Windows
The Centers for Disease Control (CDC) suggests installing weather stripping around doors and windows, as well as making sure your insulation around those exposed areas is keeping cold air out and keeping the heat in. Storm windows also make a difference in temperature regulation. If heat is leaking from around windows, door frames and other exposed areas, your furnace will need to work extra to keep the temperature where you want it, thus resulting in higher costs. When you reinforce door frames and window frames, turn the thermostat back to as cool as is comfortable.
The smaller the difference between the indoor and outdoor temperatures, the lower your overall heating and cooling bill will be. The U.S. Department of Energy says turning back your thermostat by seven to 10 degrees for eight hours a day can save as much as 10 percent on your heating bill per year.
The DOE suggests setting your thermostat to 68 degrees during working hours and lowering it when your facility is unoccupied. Investing in a sensor-based, programmable thermostat helps you maintain a temperature schedule that optimizes your heating system's efficiency and keeps your temperature in a money-saving range. Using a CMMS to track tasks related to cost savings will maximize your return on investment (ROI) as well.
CMMS Checkpoints:
Schedule a task to check the weather stripping around doors and windows.

Add a task to place insulation around potential leakage points.

Install a programmable thermostat, and set it at the lowest comfortable temperature during working hours, and up to 10 degrees lower for non-working hours.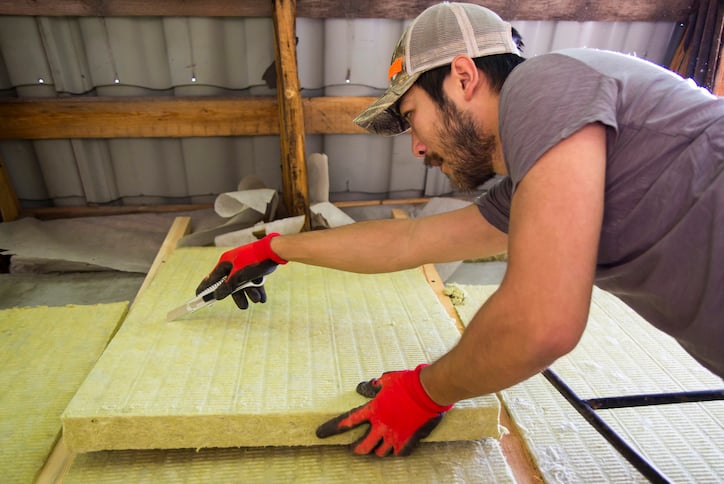 HVAC Systems
Not only is losing heat uncomfortable and makes for an unhealthy work environment, but it can lead to myriad other problems, such as frozen pipes and water leaks. Changing your HVAC filters regularly as part of your preventative maintenance schedule has numerous benefits that will keep you and your facility healthy in the winter months, including:
Keeping systems running efficiently and effectively

Protecting your facilities from damage

Saving you from costs in repairs and potential losses

Maintaining a comfortable environment for your team
It is also smart to have a plan for alternative heat if something happens to your HVAC system and temperatures are below freezing.
CMMS Checkpoint:
Schedule to change your HVAC filters quarterly, or every time the season changes (e.g. from summer to fall and fall to winter).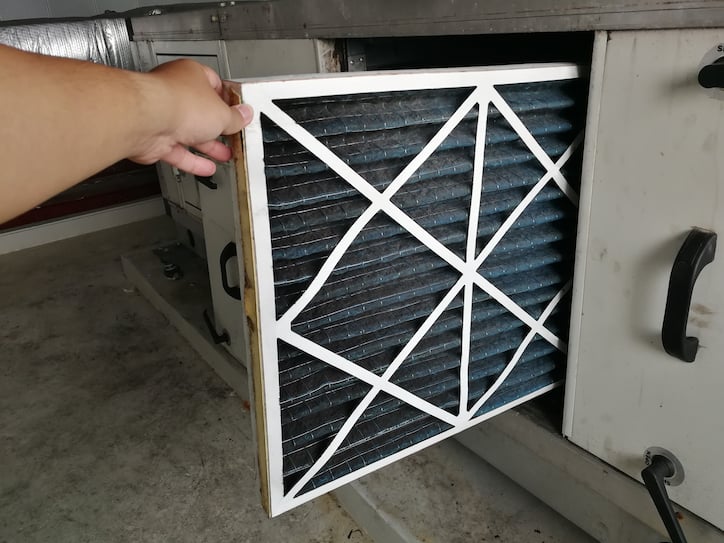 Inventory and Organization
Moving into a new season is a perfect time to take stock of your inventory and see where there is room to toss and tidy to create a more efficient, streamlined workspace. Ask yourself or your team important litmus questions to see if something stays or goes. These can include:
Does it still work?

Do you have multiple iterations?

Was it used recently enough to justify keeping it?

Is the cost and effort of storing an item lower than buying a new one?
Those items you choose not to keep can be donated or recycled before being thrown away – 'tis the season for giving, and you never know when your trash may be another person's treasure. Using your CMMS to track parts and inventory will help you keep track of reorders and cost so you can make more informed decisions.
CMMS Checkpoint:
Keep large-scale purging and re-organizing to a minimum by running small asset inventory reports and setting preventative maintenance tasks to evaluate your needs at regular intervals.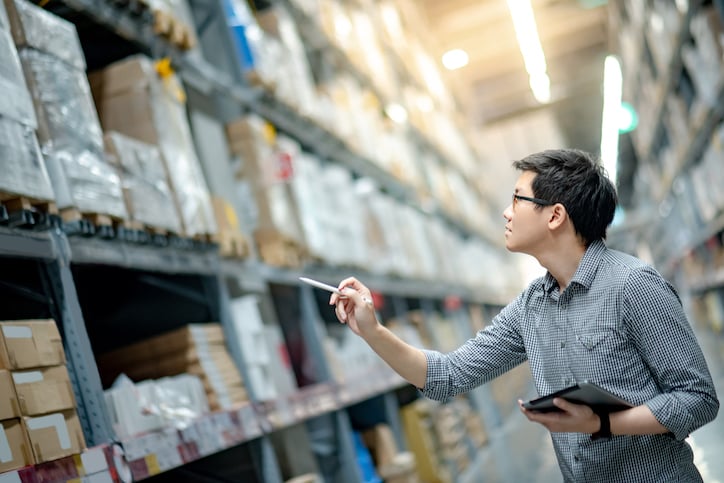 Pipes
Low temperatures can be dangerous to pipes because of the damage that comes from expanding water when it freezes. Detach any exterior hoses when not in use, and store them in a temperature-controlled environment if possible. It also is important to drain landscape irrigation systems of residual warm-weather water, and drain the condensation from dry pipe fire protection systems.
CMMS Checkpoint:
Create a task to drain or insulate interior and exterior pipes.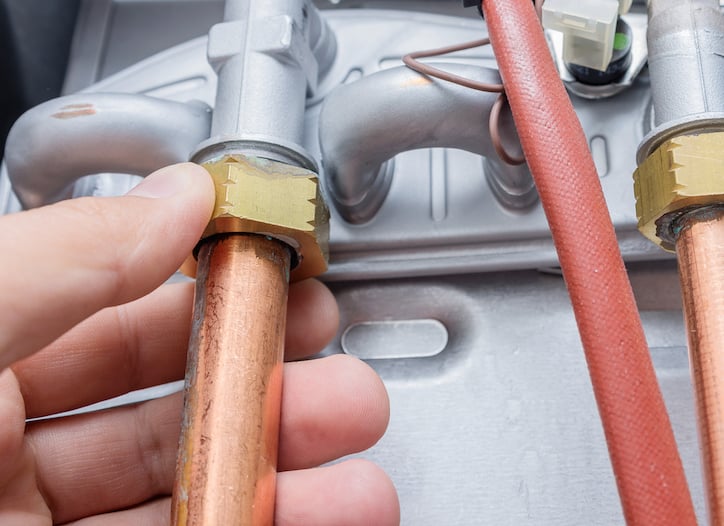 Exterior Winterizing
Gutters & Downspouts
Throughout the year, gutters and downspouts tend to get clogged with leaves, debris and gunk from dirty water. When water is not able to flow freely, it sits in the gutters and then freezes, causing an ice dam. When these begin to melt, and snow starts to melt on top and refreezes, a vicious cycle begins. This can lead to springtime water damage.
CMMS Checkpoints:
Create a task to clean out gutters and downspouts.

Schedule a task to insulate and wrap any exterior water lines that run alongside of your building.
Roof
Examine your roof to check for potential drain clogs and hazards, especially in places where drifting may occur once snow hits. Also pay attention to any structural issues with your roof, such as deflection with heavy snow loads.
CMMS Checkpoint:
Schedule a task to check for loose flashing in the fall and in the spring once the snow starts melting.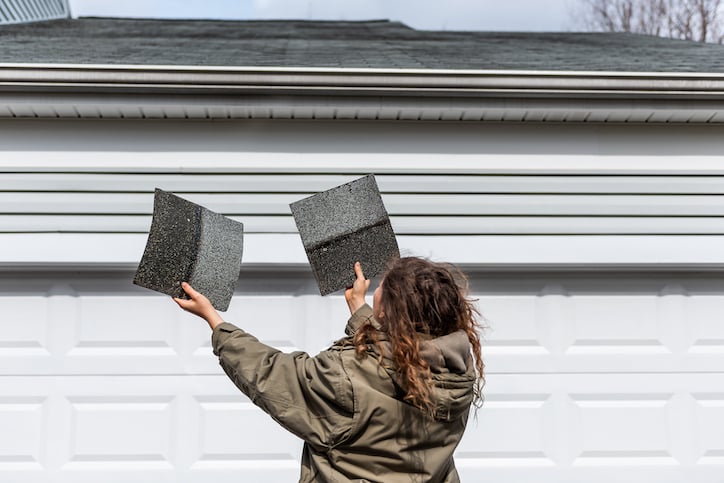 Sidewalks & Driveways
Keeping salt or another deicer on hand is a must in the winter. Pay attention to the material used for your walks and drives so you have the correct type of deicer in stock. For example, some products contain chemicals that can damage concrete or are harmful to animals and plants.
You also want to reseal sidewalks so ice doesn't intensify any cracks and lead to trip hazards. Now is the time to buy new door mats, making sure they are in good condition to keep out dirt, ice and snow.
CMMS Checkpoints:
Run an inventory report and make sure you have enough door mats in good condition.

Check your deicer inventory and make sure to stock up on the proper kind for your drives and walkways.

Run an inventory report to see if you have enough shovels and snow blowers or have a plowing service on contract.

Create tasks for shovelling, salting or removing snow as necessary.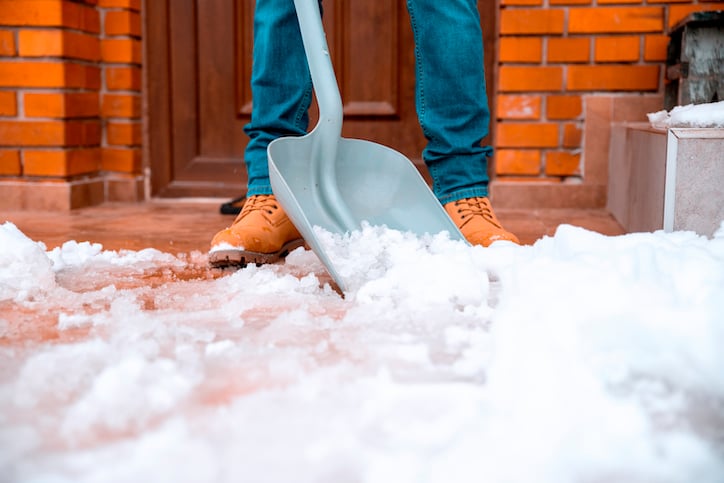 Organize Your Winter Maintenance Checklist with a Simply Powerful CMMS Software
One of the best ways you can prepare your facility for winter is to use your facilities maintenance CMMS for upcoming tasks and inventory management. Schedule preventative maintenance and ensure your stock of winter supplies is up-to-date for tools you will need to combat the cold. We've made your winterizing maintenance list, now it's up to you to check it twice.

Reach out to us to book a Maintenance Care demo and get your facility on the nice list.