Did you say in a stuffed three-ring binder that you have to update every time something changes?
Wrong.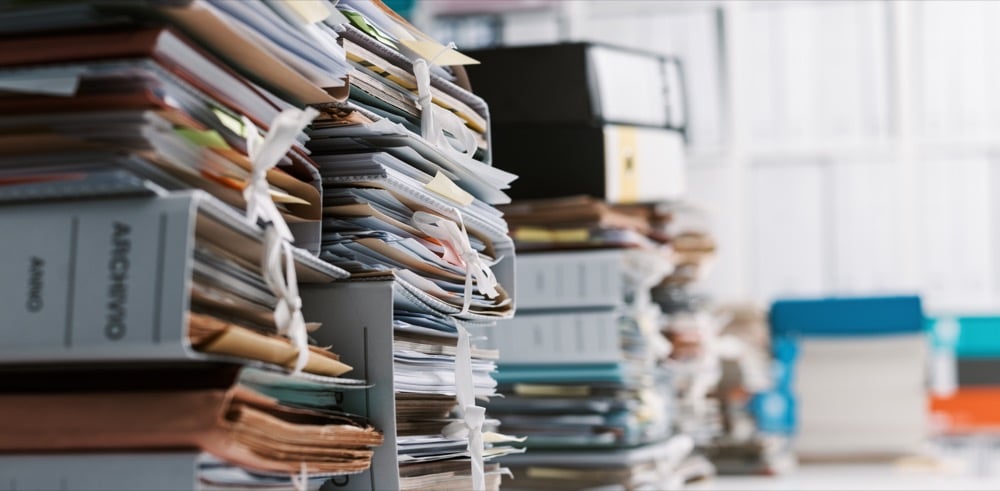 Did you say in a big Excel spreadsheet you've been managing for the past fifteen years?
Also wrong. Here's why: there's a better way. It's called Computerized Maintenance Management Software, and it's tailor-made to address the maintenance needs of everything from hotels to golf courses to hospitals to bustling manufacturing plants.
CMMS Asset Management Empowers Maintenance Departments to Easily Track Assets
With a CMMS with asset management capabilities, you can toss those binders in the recycling and archive those spreadsheets for good.
Instead, your CMMS has a place to simply input all the information you need to know about your assets and allows you to update it as and when you need it.
You'll be able to see when your asset was bought, when the warranty expires, its life expectancy, a full list of maintenance history, and a lot more.
Cloud-Based CMMS Improve Your Ability to Record Information
A crucial part of any CMMS is its power to schedule work orders — connected to the assets you're dealing with. And when you have a cloud connection, you give yourself a swath of additional benefits.
Now, your maintenance technician receives a work order in the morning and goes out to perform the task. While they're there, they take out their phone or tablet and simply record any information you need them to.
No more carrying around and losing scraps of paper. No more forgetting to update a central spreadsheet. And no more digging through binders after the fact to try to put together a report.
Asset Management Means Better Reports — And Better Decisions
Without CMMS, it's hard to get your reports in order. You're often fishing information out of multiple places, only to find you're missing some anyway. It's a cumbersome process, and it's hard to routinely get the work done well enough to actually help you make decisions.
Contrast that with just making a few selections on your device of choice and getting the information you need right away.
You might want to see which assets are approaching the end of their life expectancy? Easy. Understand whether it's better to repair or replace? Easy. Spot trends — like a pattern of assets needing more repairs than expected — and address them cost effectively. Asset management is an extremely flexible and useful feature.
Maintenance Care Brings Top-Quality Asset Management to CMMS
Our own CMMS solution is fully featured and available across all major devices. And of course, we've built asset management right in there. If you'd like to know how our CMMS could help your maintenance department, book yourself a Maintenance Care demo and one of our experts will listen to your needs and explain what we can do.