There's a common phrase used by management specialists: "Involvement breeds commitment." For a team to function at peak performance, all involved individuals need to work in tandem and share views, values and goals related to the task at hand.

Though it's natural for workers to approach situations with different perspectives—we're human beings, after all—a mutually agreed-upon process is key to smooth operations. When team members are not able to get on board with an action, goal or direction, it causes friction and hinders overall team performance.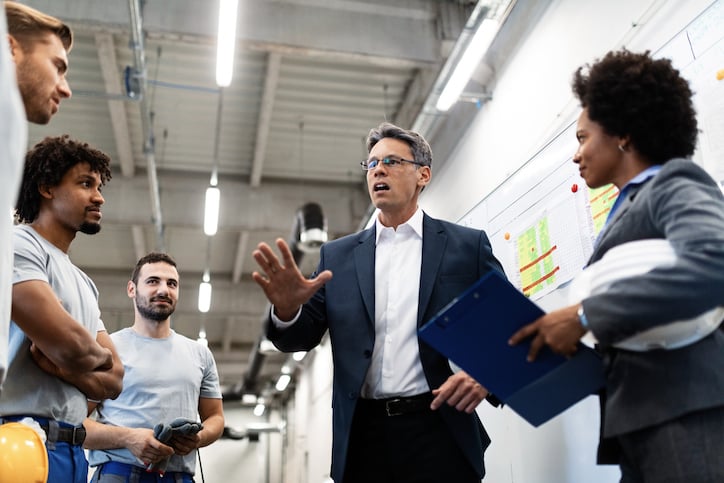 Implementing new technology in the workplace, like a Computerized Maintenance Management System (CMMS), can help align teams and streamline workflows. However, adopting any new software is bound to cause some issues — or, at the very least, a learning curve. Some team members may be hesitant to use a CMMS because they perceive themselves as not being tech-savvy. Others may struggle to adapt to new tools in general.
It's also perfectly common for some individuals to be change-averse and prefer their current system because it's familiar and comfortable, or perhaps others don't agree the ROI justifies the cost.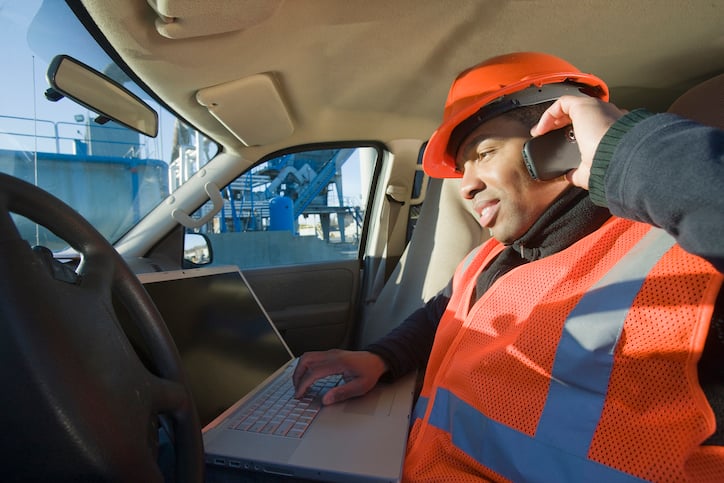 The plain truth is that technology's impact on business only continues to grow. In one "2023 State of IT" report, surveys show 51 percent of the businesses surveyed plan to increase year-over-year tech spending, compared to only six percent planning a decrease. Within that continued growing focus on IT spending, overall tech budgets are projected to grow 13 percent this year.
As a facilities manager, you know your facilities like the back of your hand. You know the nooks and crannies, quirks and nuances. As you look to create seamless information sharing among your maintenance team so they, too, know your facilities with the same intimacy, implementing not just a CMMS program but the right program is imperative.
3 Tips for Finding CMMS Software that Works for Everyone
It's one thing to find a CMMS you love for its organization, reporting features and preventive maintenance scheduling. But getting your on-the-ground team to not only want to use it but actually include it in their daily work duties can be a challenge. If your workers are used to using a screwdriver to remove a screw, a lawnmower to cut grass and paper to fill out and complete work orders, switching to a new way of doing things can be challenging.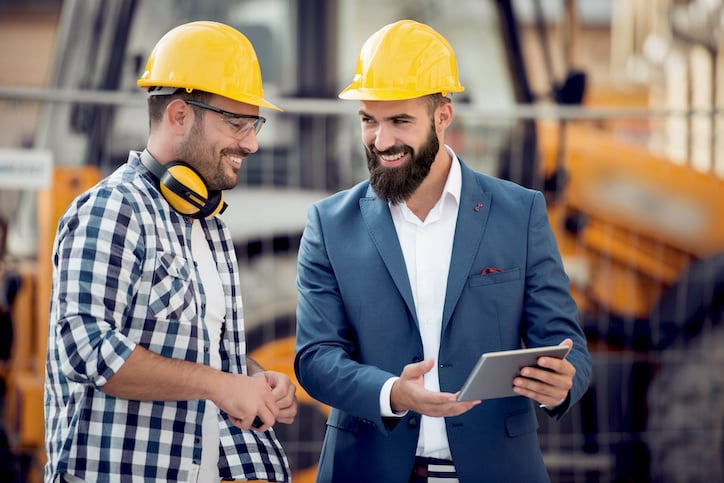 For maintenance teams already paying for a CMMS, but failing to actually use it, a lack of user focus is often the reason. What you need to get the most out of any CMMS system is that it has to work for everyone, no matter if a person is used to working with computers, tablets and other devices or not.
Consider these three tips for getting buy-in from every team member as you look to budget for and adopt new CMMS programs for your equipment and facility management.
1. Let Everyone From Maintenance Operations Contribute to the Wishlist
Because each employee approaches your team's goals and responsibilities from a different perspective, every individual will have a different view of what they need in a CMMS software. Get input from every team member on what features they want and need in a digital maintenance management solution to best optimize their work.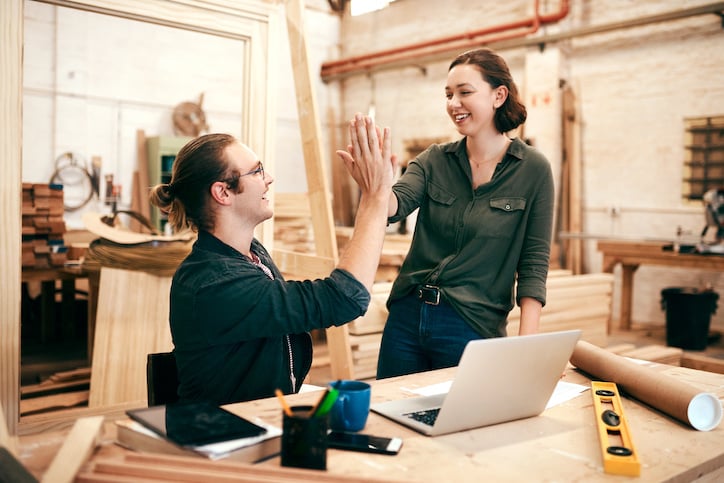 Perhaps Beth is responsible for preventive maintenance scheduling and would love to be able to set automatic notifications and reminders for your maintenance operations staff performing work around the facility. Maybe Bob travels to multiple facilities each day and does a fair amount of his maintenance management work on the go. A fast and easy-to-use mobile app would surely be beneficial.
The more you talk to your team during the discovery process, the more information you will be able to take to meetings with potential software providers. With a list of desired features and questions in hand, you can see how their CMMS program fits the bill to simplify maintenance management, or where it might miss the mark and not work for your team.
2. Make Time for Comprehensive CMMS Software Training and Onboarding
For some CMMS systems, support ends after the sale is made. Ensuring success for your entire team means finding a CMMS program that includes comprehensive training and onboarding processes not just for decision-makers, but for the entire team.
In your search, make sure to find a CMMS with a set process for onboarding, as well as a user-focused interface that makes catching on to using your new system intuitive and simple. Avoid adopting software where the implementation process stops with a signed contract or downloaded app. As you compare options, inquire about how much time it will take for CMMS training so you can schedule this into your staff's workdays without halting or delaying regular maintenance tasks.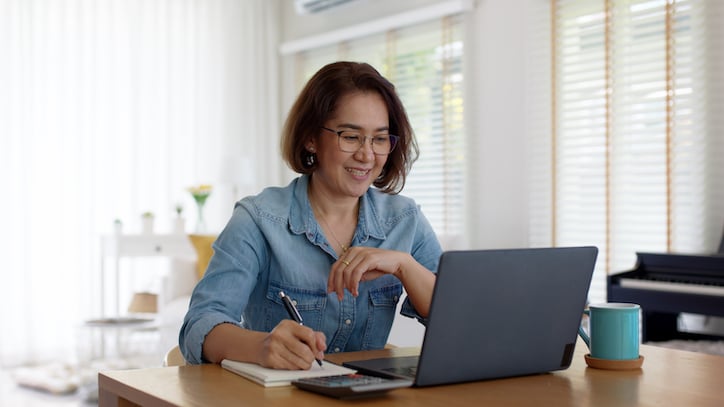 Colleen Clementi, manager of properties and facilities for Rygiel Supports for Community Living in Ontario, is a 15-year Maintenance Care user. She credits the smooth implementation and user-friendly features of her community living facility's CMMS with getting her whole team on board.
"My staff were a bit wary about incorporating this new change, and [now] they can't believe that it was never in place before," Clementi said. "It's very active, it's used every day on a daily basis and I don't know how we could go without it now."
3. Find a CMMS Software that Offers Continuous Customer Care
For facilities managers and team leaders like Benita Watts, access to ongoing customer care and IT support is imperative in choosing a CMMS provider. As the director of campus operations at Sandler Family Campus in Virginia Beach, Va., Watts appreciates a quick response to requests for assistance. She said even more than a year after implementation, support for her team continues.
"Setting it up was so simple," Watts said. "Everyone was very communicative, very helpful [and] very supportive. The whole training, as well, was so efficient and so well done."
Getting your team to commit to using a centralized maintenance management system is easier when the software you choose is easy and intuitive. With Maintenance Care, even the least tech-savvy member of your team can become a CMMS expert during their initial training.
Schedule a demo with Maintenance Care today to learn how we can neutralize team friction and create an environment of tech success. We continue to offer ongoing support for all users, giving maintenance teams the confidence to use the system and guaranteeing facilities managers peace of mind.