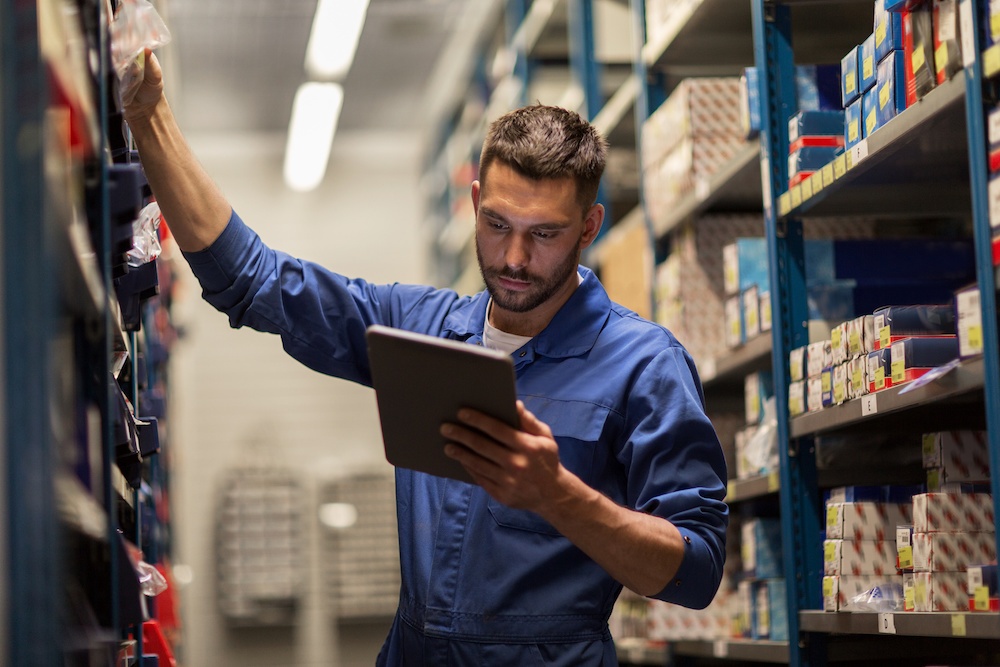 When it comes to your facility maintenance, it's easy to think about it as just "fixing things" as opposed to a department that contributes to your ROI. But, the truth is, your maintenance department is a major contributor to the success of your business. When something isn't working properly, you can quickly lose both profits and customers. When your maintenance department is organized and efficient, you can maximize your maintenance ROI and keep users/customers happy.
The issue for many facilities is that keeping a maintenance department running efficiently is difficult. Doing things what we call "the old fashioned way" through email and a spreadsheet or (even worse) pen and paper, won't create a winning maintenance management strategy. But, using maintenance management software, there are 3 quick and easy ways to get organized and start maximizing the potential of your maintenance department.
The Top 3 Ways to Streamline Your Maintenance Management Using Software
Organize Your Physical Space
Become Mobile
Schedule Preventative Maintenance
Here's a little more on how to accomplish each of those strategies:
Organize Your Physical Space
One of the main reasons facilities using the "pen and paper" method of maintenance management aren't able to maximize efficiency is the fact that things get misplaced. Work orders written down on paper can get set down on a desk and forgotten about, or squished into a pocket and lost. Even emails are easily accidentally deleted or missed. Plus, without a good system for keeping track of equipment and vendors a maintenance shop or office can easily become cluttered and disorganized.
The first step in streamlining your maintenance management is to organize your physical space –and then get software that will help keep it from getting disorganized again. Start by cleaning up and organizing paperwork and clutter in the office, then have the maintenance shop cleaned and parts/equipment all put into easily accessible places, and finally have any storage areas organized and cleaned.
The next step is to implement a CMMS (computerized maintenance management system) to ensure everything can stay this organized. Of course, a CMMS isn't going to put things away in the right place, or keep the office tidy, but it can help make doing these things easier for you and your maintenance department. Once you're using maintenance software, you'll have less paperwork to keep track of because all work orders will be created in the system. Plus, with Asset Management, Reports, Vendor Tracking, and (upcoming feature) Parts and Inventory, your maintenance department will be all set to keep track of where equipment and parts go.
Become Mobile
A big reason why your maintenance department might be disorganized is because they don't have a good way to keep track of what work orders they need to do when they are on the go. They might be trying to remember everything they need to do in a day, or writing it down and trying to hold on to a list all day. Because of this tasks can get missed, things can get done in an inefficient order, and your overall maintenance ROI will be impacted.
To solve this problem, you need to implement maintenance software with mobile capabilities. Gone are the days of going back and forth to the maintenance department office all throughout the day to check on which work order needs to get done next. Using a CMMS with an app will allow your maintenance team to become much more organized and efficient. Now, they can submit work orders, monitor preventative maintenance, receive new alerts, close jobs, receive emails when jobs are updated, and so much more.
Schedule Preventative Maintenance
If you're really looking for the best way to organize your maintenance department and increase efficiency, you need to implement scheduled preventative maintenance in your facility. Proper preventative maintenance keeps you from having to react to sudden equipment failures or breakdowns, and allows your maintenance team to keep everything up and running efficiently. But, it's easy for preventative maintenance tasks to get forgotten or pushed aside if the maintenance team isn't receiving work orders for them as they are for other tasks.
Maintenance management software can solve this. With the preventative maintenance portion of the CMMS program, you can input your specific dates that your preventative maintenance needs to be completed and the software will automatically send out the task on the dates you specified. For instance, if you want the air conditioning filters changed monthly throughout the summer simply set it up to take place at the first of the month and on those dates, your workers will receive that task to complete. It's easy and works efficiently so that those preventative maintenance tasks don't get pushed aside.
Start Organizing Your Maintenance Department with CMMS
Interested in getting started organizing your maintenance department and maximizing your facility ROI? We're ready to help! With the Maintenance Care CMMS, you can easily complete all of the 3 strategies for organization and much more. You can take a look at all of the features our 3 CMMS versions have to offer (there's a free one to try!) here, or you can get a free demo of how our software works.