When choosing to implement a CMMS program at your facility, there are a few essentials to look for in the program you are researching. Not every CMMS program is created equal, so it is a good idea to know the basics and what should be expected of the program you ultimately pick.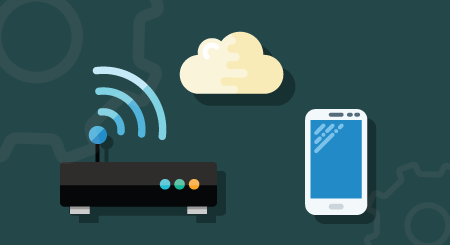 Mobility
One of the most important aspects of any CMMS program is its mobility. While you might assume that they all have a mobile app, it is a good idea to check into what exactly you can do with the mobile portion of the software.
The iMCare App allows your maintenance team to utilize mobile devices so as to not be tied down to a desktop computer everyday. The mobility allows a user to manage tasks, calculate time spent on a project, receive notifications for preventive maintenance and lookup asset information from their mobile device of choice.
Cloud-Based
There are multiple benefits of cloud-based software. It takes away the complexity of on-premises software implementation, leaving you with a solution that's instantly accessible via the web, has fewer upfront costs, is updated automatically, and is available anytime – no matter where you are.
Maintenance Care includes 500MB of free cloud storage space where you can upload files, photos, documents, and more. It is perfect for training manuals, MSDS forms, and anything that you need to access immediately that is normally on paper, video, etc.
API
Application Programming Interface is what allows you to use sensors and be able to monitor equipment like room temperature, refrigeration, water pipes, servers, and more. You get instant notifications and with plug and play sensors it is very easy to integrate this into your facility. Get Sensored is a stand alone product and does not require a Maintenance Care membership. You can, however, chose to use both within one sign in account since we have built Get Sensored to seamlessly integrate within your Maintenance Care account. The look and feel is the same, and the navigation fits just right inside what you are already accustomed to without having to relearn anything new.
Read More: 5 Reasons CMMS is Right For Your Facility
These are just three of the things to look for in a CMMS program but they are important and any program you research should have the best of the three – cloud-based software, API ability, and mobility you can trust.