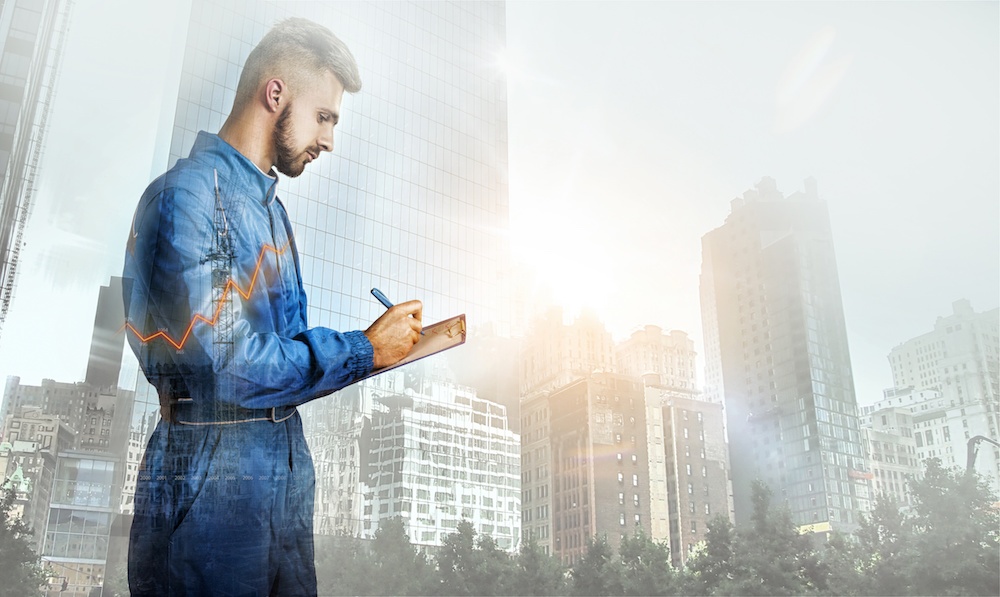 Managing a maintenance department for a property is hard work. You have to worry not just about the function and safety of the building itself, but also about keeping the customers who use the facility happy. With so much going on at the property every day, it can seem like there are infinite maintenance tasks, which makes organizing and tracking them difficult – never mind scheduling any preventative maintenance tasks.
How CMMS for Property Management can Work for You
If that sounds like the issues you're facing at your property, you need to find a solution that will allow you to more easily organize and track all of your maintenance department's tasks. That solution could be Computerized Maintenance Management Software (CMMS) for property management. A CMMS maintenance software has the tools that will allow you to excel in keeping up with the work that has to be done plus the scheduling of regular maintenance tasks.
Here are some of the features of CMMS maintenance that work perfectly for maintenance departments at property management locations:
Work Orders
The work order software is designed to make managing, tracking, and organizing maintenance requests much easier for you and for your entire maintenance department. In fact, all of the staff at your property will appreciate the new ease with which maintenance requests can be made and dealt with. Here are some of the aspects of the CMMS work order feature:
Live Maintenance Lists for Work Orders: Keep track of all current and previous maintenance work orders from one easily accessible location. With the CMMS mobile app you can even check and manage these lists on the go.
Easy Work Order Request Forms: Give everyone at your property the ability to submit maintenance requests through a user-friendly web form. Requests can even be assigned to an individual member of your maintenance team.
Instant Work Order Requests: Allow your team to automatically be notified of any new requests that need attention. Our work order software allows for notification by email and text messages that can be delivered instantly.
Preventative Maintenance
Preventative maintenance is often neglected in property management because scheduling and assigning the tasks can be forgotten in the hassle of everyday maintenance requests. But, with maintenance management software, scheduling maintenance tasks has never been easier.
Preventative maintenance software allows you to plan your entire workload and improve building efficiencies as well as review ongoing task scheduling routines and make changes easily to minimize unproductive time.
All you have to do is put the task into the software one time, set the frequency, and your maintenance team will receive a notification of a work order every time that set day rolls around. Our CMMS for property management is flexible and provides you with the ability to change task frequency, time of day and assignment responsibilities quickly and easily.
Asset Tracking
Using our Asset Tracking System you can keep all of your asset and equipment details in one convenient location. You'll find it much simpler to maintain records on all essential assets including make, model, serial number and much more when you move from paper or spreadsheet management to software. Plus, you can profile your equipment and access each item's information using our CMMS mobile app for your convenience.
You can also determine the life expectancy of your equipment with maintenance management software. Predicting asset performance can help save your organization thousands of dollars every year. Asset Maintenance Software can help trend the life expectancy of assets and allow for effective evaluation of spending practices and it will allow you easily to determine which equipment needs replacing.
Comprehensive Reports
The user-friendly dashboards of our CMMS for property management provides you with a quick and easy way to interpret the data from all your systems. Pie charts and bar graphs make it an easy-to-understand daily reminder of how well your facility and your team is running. You can modify and customize your dashboard to your liking and print any graphs for distribution.
Are you a interested in getting a CMMS for property management? We can help you with that! The best way to learn about how all of the above features will work in your building(s) is to get a free, live demo with one of our product experts. Don't worry-they aren't sales people, they only want to show you how the product works. If you're ready to jump right in, you can quickly get a quote for the software as well.