It takes a proactive maintenance technician to not only get the work done, but keep your facility running smoothly.
Every individual has their own approach to work. They've developed ways of doing things that work for them. But there's a big difference between just getting through the day — and having that extra eye for detail and willingness to go above and beyond.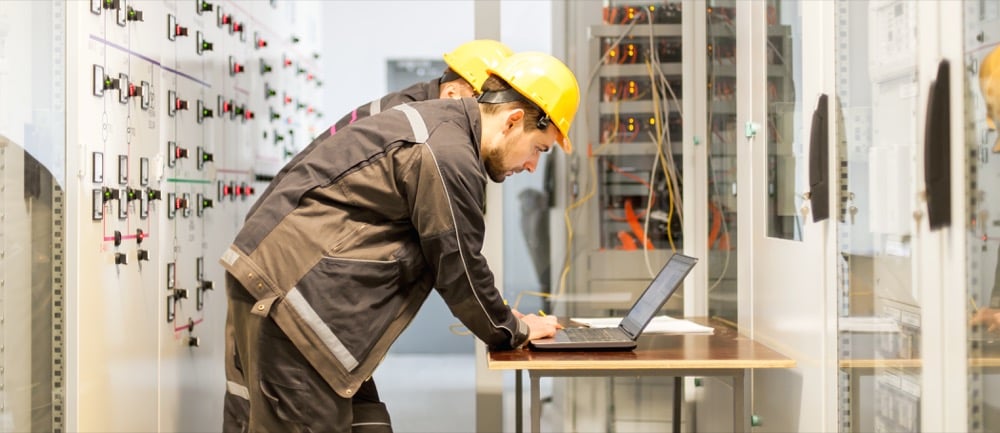 Starting the Day Right
The forward-thinking maintenance technician takes a proactive approach to their work, and starts their day by gathering their work orders. They'll ensure they have all the parts and tools needed to maximize use of their time by avoiding having to run back and forth. This helps them start each task on-time and prevents them falling behind as the day progresses.
Throughout the Day
There are those workers who may do their job just fine, but they go through the day without looking beyond what they're immediately dealing with.
And there are those preventative maintenance technicians who always have their eyes open. They take the time to stay aware of everything that's going on, and look further than just what's required.
If they spot something else that needs doing as they're working, they'll do it
They'll take the time to call in a new issue as they spot it
They've always got their attention trained on ensuring the facility is kept in tip-top shape
It may be difficult in some facilities for the proactive worker to take that extra time — especially when they're intent on optimizing their approach to their expected maintenance. But it makes such a difference that maintenance managers should be doing everything they can to facilitate that vital level of care.
At Day's End
At the end of the day, a proactive maintenance technician has finished their work on time, put every tool or unused part back where it belongs, and finished out their paperwork with any pertinent information that is required.
A proactive maintenance technician is always on time, performs work to standard, makes recommendations to improve work for the next time it is executed, ensures tools are operational, verifies production has started up the equipment to standard and on time, and performs all work in a safe environment. In addition to all of this, a proactive maintenance technician adds value by working with production and operations as a team to resolve equipment problems, whether maintenance or production related, to optimize asset reliability and increase capacity.
This ideal technician works best when well supported — and that takes a fantastic CMMS platform. Technicians will be more likely to take the extra time to go above and beyond when it's easier to do so.
CMMS makes keeping daily work orders organized a breeze
Mobility allows technicians (or anyone) to call in new issues as they spot them
Better reporting is encouraged by allowing technicians to access the system at the work order site
Maintenance Care is a full-featured CMMS that has these features and more. Just like your best maintenance technician, we dedicate ourselves to going above and beyond when it comes to helping you run your facility safely. Find out how Maintenance Care can make all the difference for you by learning more here.