As the amount of information contained in a facility's systems grows, it creates the need for greater responsibility – and increases the potential for a security breach. A strong facilities management team uses consistent cyber hygiene to maintain data safety and compliance. Cyber hygiene refers to the practice of regularly monitoring sensitive data to ensure security protocols are in place. Good cyber hygiene will minimize the risk of theft or a breach.
Facilities managers who implement a security-focused mindset will have systems in place to protect against potential data security failures on an ongoing basis. Just as you don't want a stranger wandering into your facility and damaging or running off with equipment, you also don't want unauthorized individuals accessing your digital information for unknown or nefarious reasons.
As one survey shows, 72 percent of respondents are concerned about providing adequate cyber security for their operational technology. This concern, while not unfounded, can be mitigated.
Preventive Maintenance Program - Your Secure Organizer
While much of your attention is focused on your physical workspace, assets and on-site jobs that need to be tackled, there is plenty in the digital realm that needs to be protected in facilities management. This includes, but is not limited to:
Invoices, estimates and other financial records

Building schematics

Compliance forms

User information

Employee performance data

Physical security systems
The above data is best stored in a computerized maintenance management system (CMMS) for easy organization and fast retrieval.
Learn how Maintenance Care's CMMS keeps data vital to maintaining a healthy facility safe and secure — book a demo today.

Putting best practices in place to make sure your cyber security is squeaky clean will protect your people, your assets, your data and your business now and in the future.
Evaluate Your Data Collection and Storage Methods
Awareness of potential gaps in cybersecurity for your facility starts at the first point of data generation. Take time to question, identify, evaluate and adjust the following:
When and how is data generated?

Where is your data stored?

Who has access to the data and at what level(s)?

At what touchpoints is the data accessed and/or potentially altered?

What equipment or processes affect this data?
For example, managing HVAC system efficiency in a manufacturing facility that requires specific temperatures and humidity levels includes ongoing data collection. When it comes to data storage, local networks no longer provide optimal security. Digital cloud storage comes with different protocols and safeguards in place, and cybersecurity experts are encouraging the cloud as the safest place to store your data.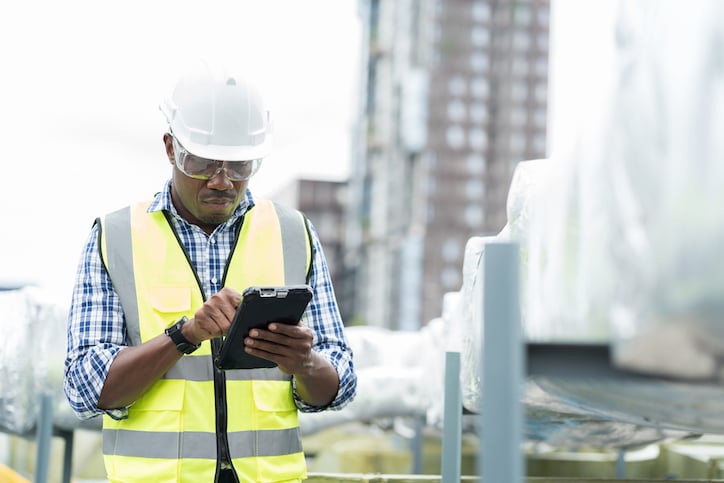 If you do plan to continue using physical, local server networks, a smart idea is to store data for different operational systems on a dedicated network. That way if one network is hacked and a system such as your inventory data is compromised, your facility's physical security system is unaffected.
Cloud storage also helps by providing multi-facet data backup. Even losing a small bit of information can cause major headaches in the face of a breach. Setting automatic backups to a cloud server gives you the ability to access and redownload information to whatever device you choose — from email archives to work orders and historical inventory usage data.
With ever-expanding technology, there is no need to fear losing any data if you plan and schedule automated systems to protect yourself. Make sure when you create your backup archive, do so on multiple servers.
Work Smarter with IoT
The Internet of Things (IoT) is becoming a standard more than a sparingly used luxury. Do an audit and look for places you can increase efficiency and security by integrating the Internet of Things (IoT) through smart sensors, timed and automatic data backups, and electronic monitoring and safeguarding.

Some examples of available smart features built into your CMMS include:
Wireless temperature sensors

Amazon Alexa voice command integration

Automated task assignment

Asset mobile scanning
Control Data Access
A crucial step in data protection is to control who has what level of access to your information. Not all data is created equally, and therefore requires different handling. Product specs need different security levels than personal staff details, for example, and both of those need different security levels than technical operations details.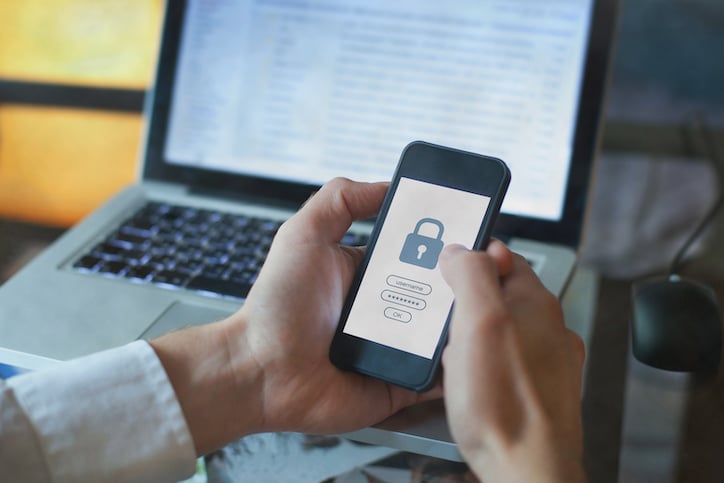 In looking at the cybersecurity for your facility, you as a facilities manager should prioritize and map out who is responsible for protecting what data set and how. Controls over access levels include:
Specific firewalls around sensitive data

Restricted access through special access keys and/or passwords

Biotechnology like facial recognition or fingerprint scans

Setting various levels of user access through your CMMS
Understand Basic Protections
Last year, the Ponemon Institute's Global Encryption Trends Study showed 50 percent of companies surveyed have an overall encryption system that is consistently used. That leaves the other half of reporting companies more vulnerable to cyber attacks.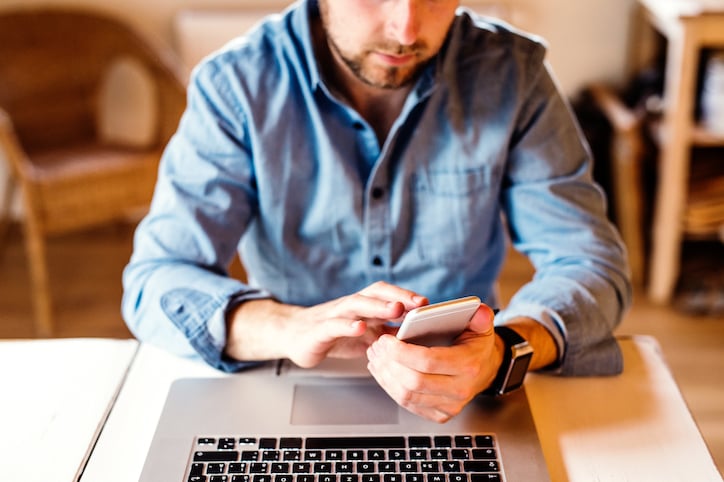 While there are different ways to implement cybersecurity measures, some of which become incredibly sophisticated and involved, there are technologies you can put into place immediately to afford your facility protection.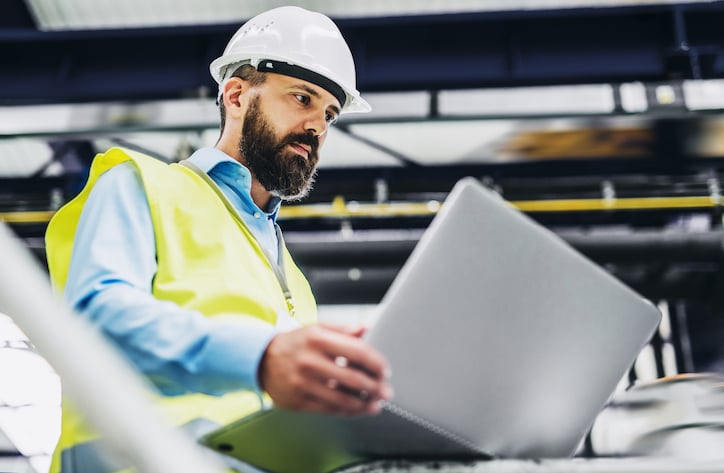 Cybersecurity professionals suggest including the following 10 elements in your facilities management cybersecurity plan:
Firewalls

Systems for intrusion detection, which spot malicious activity or policy violations

Security incident and event management systems

Automated security control and warning orchestration systems

Spam and anti-phishing filters

Access control levels

Strong passwords

Encryption of raw data as required by relevant regulations and policies

Smartphone monitoring applications

Internal cybersecurity training and resources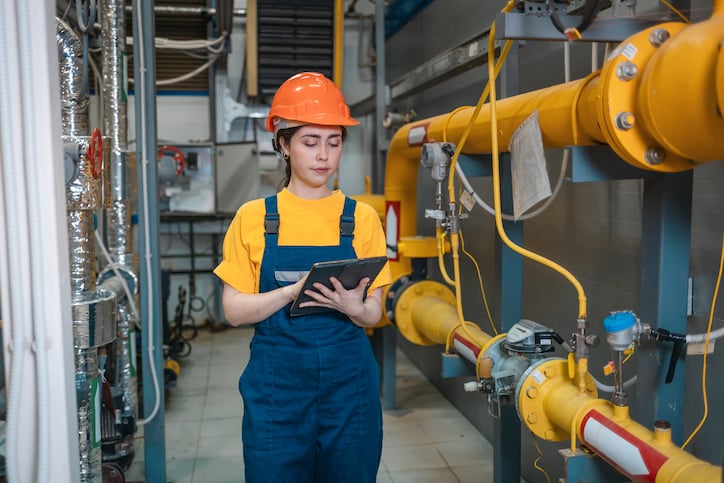 One of the simplest and most obvious protections is education. Make sure to educate your employees on threats such as malware, digital viruses that infect your computer and leave you open to security attacks. These are accessed by clicking on suspicious links in email or online, or by downloading files that come from an unfamiliar source. Empower your team with the knowledge and tools to help protect your data.
Use the Right Tools to Maximize Cybersecurity for Facilities Management
When looking at cybersecurity for facilities management, the best way to maintain good cyber hygiene is to choose a CMMS built for the task. Maintenance Care's CMMS includes specific features to enhance cybersecurity, such as:
Wireless sensors

Online monitoring

Instant notifications

Preventative maintenance compliance tracking

Built-in, cloud-based document storage

Streamlined, easily navigated reporting and dashboard
As we approach a new year, this is a great time for a cybersecurity makeover. Speak with a member of our team today to see how Maintenance Care can help you maintain good hygiene in your facility's cybersecurity.