If you're still using paper to keep track of your maintenance management, the truth is you're burning, time, money, and compromising the safe and effective operations of your facility.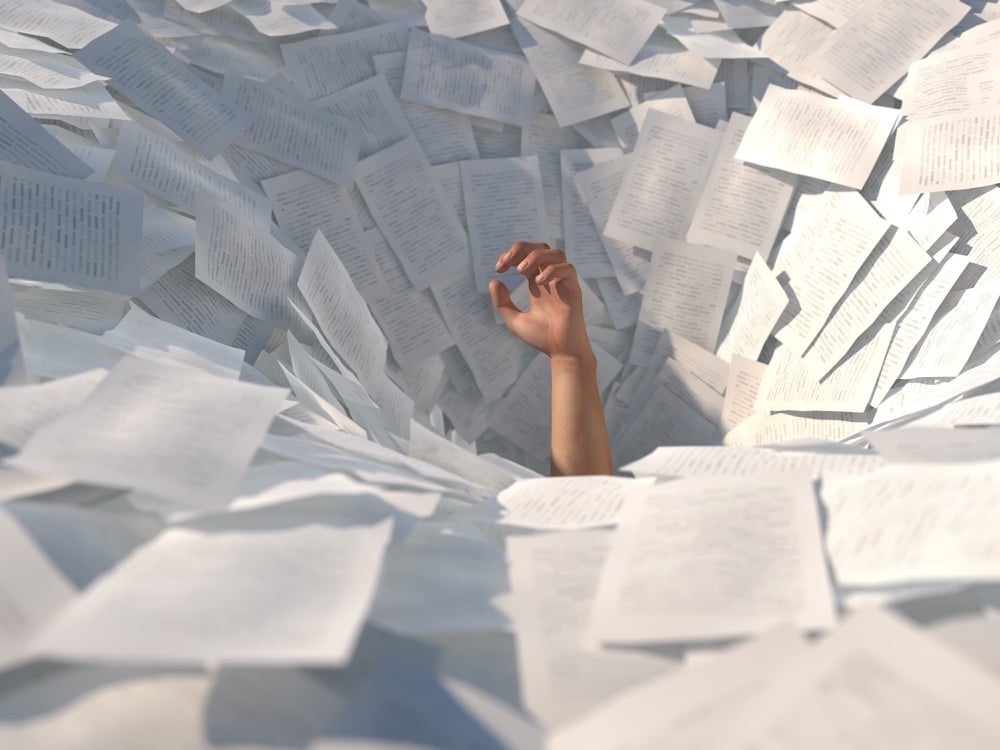 Paper gets lost or damaged, meaning gaps in your records
Looking things up is a tedious time-wasting activity
Keeping track of maintenance schedules is a lot harder — especially when you have to update things
Getting information to the right workers at the right times doesn't always happen
Building schedules in the first place is no trivial task!
When you're sifting through binders of paper, it's also hard to set up an effective preventative maintenance process. Missing records mean you don't have a reliable picture of your equipment at any given time, meaning you'll be wasting time with tasks that don't need to be done right now — and risking disaster by guessing too far in the other direction.
But there is something you can do: deploy a computerized maintenance management software solution.
How CMMS Solves Paper-Based Maintenance Management Problems
The best solution for your paper-based maintenance woes is CMMS. Using it, you can completely eliminate those thick binders and loose pages piling up on your desk. You won't have to spend time filing. You won't be missing records. You won't be wasting time pulling up old information.
Basically, all that administrative work is automated — and you get a ton of convenience.
Create automated task lists based off of accurate information about your assets. For example, if you know your HVAC shows signs of aging, but it's not quite time to replace it, you can perform scheduled preventative maintenance to keep it running smoothly over its last few years at appropriate intervals.
You can also set these tasks to automatically assign to the right maintenance staff. They'll get a notification on their own device as they need to check in on it — and you'll know instantly when they've completed it. With mobile devices, they can even file their reports while still at the asset they're working on. That means you're getting fresh, accurate information that hasn't been forgotten and won't get lost.
Then, when you need to look something up, perhaps to understand how to set a new schedule, you're not searching endless paperwork. You're simply telling the software what you want to know, and it looks up the records for you.
Maintenance Care is Trusted to Handle All Maintenance Management Tasks
We've built our CMMS platform with maintenance departments just like yours specifically in mind. That mean you're getting a dedicated, specific solution rather than trying to adapt more general software like spreadsheets into doing what you want.
Best of all, we offer free product demos with experienced CMMS reps who can help you understand whether Maintenance Care is the right fit for you — and exactly how much time and money you're saving if it is. You can book one of these demos right here — or learn more about how CMMS eliminates your paper-based maintenance problems with our CMMS guide.