Having an entrepreneurial spirit may lead to flexible schedules, the ability to pursue your passion and a type of freedom lacking in traditional 9-to-5 employment. On the other hand, owning a small business can also lead to long hours, potential financial risk and increased stress and setbacks. it
Are you a part of the eightieth percentile of small business owners who work nights and weekends beyond the average reported 38.8 hours per week?
Do you feel like you barely have the time to complete product-specific work, let alone find the bandwidth to keep up with administrative tasks such as filing, correlating work orders and keeping tabs on lifecycle timelines for your various assets?
If so, you need a computerized maintenance management software (CMMS) for your small business.
See Maintenance Care's CMMS in action by booking a demo today!
A computerized maintenance management system is like hiring a facilities-specific administrative assistant and expanding your maintenance team with one software solution. Here is a quick look at how implementing a CMMS will save you time, energy and money as a small business owner.
Key Feature: Preventive Maintenance Scheduling
Benefits to You: Lower Maintenance Costs and Increased Asset Performance Lifespan
Let's look at a scenario. Kelly started a small bakery last year. After years of co-opting kitchen space, she finally took the plunge and opened her own storefront.
With the whirlwind of permitting, renovations and dealing with contractors, getting advertising in place, planning her grand opening and diving into the increased workload that comes from making a smart business move, Kelly hasn't given a second thought to the reliability of her commercial refrigerator.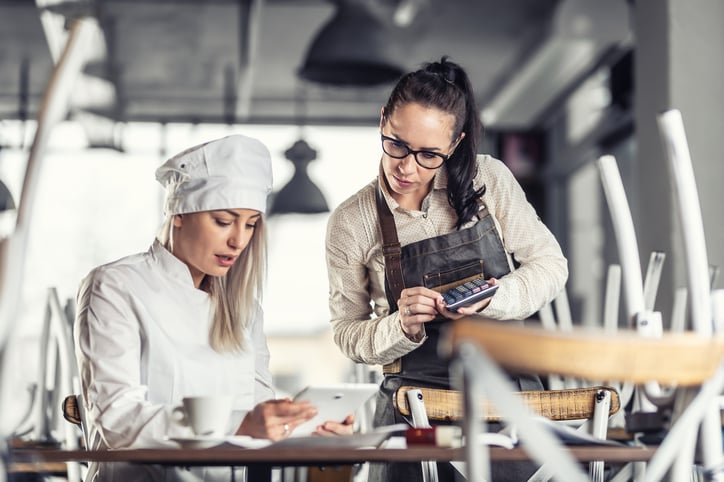 She finally was forced to take a look when a coolant leak led to a non-cooling fridge – and melted buttercream frosting. Suddenly, Kelly is forced not only to pay rush shipping to get new parts for her fridge but also pay extra to her maintenance staff for coming in to fix the appliance after hours, as well as the additional cost of lost materials due to the melted and ruined products.
Kelly could have avoided the headaches and the additional costs if she already had maintenance for her fridge on her radar and scheduled in advance.
A CMMS manages your preventive maintenance for you, so you can avoid extra maintenance costs, increase your asset lifespan and save on emergency replacements of either parts or entire assets. A maintenance management software solution for your small business also helps track your asset lifecycles to develop accurate capital planning reports for future purchases.
Key Feature: Asset Tracking
Benefit to You: Protect Your Bottom Line from Lost Revenue
While a CMMS helps reduce additional costs from broken, damaged or outdated assets, the right maintenance management software solution, such as Maintenance Care, also protects your small business from losing revenue.
Say you own a lawn care business. You've grown to the point where you now employ two additional lawn care specialists, each with their own set of equipment including riding lawn mowers, weed trimmers, a company truck and a trailer.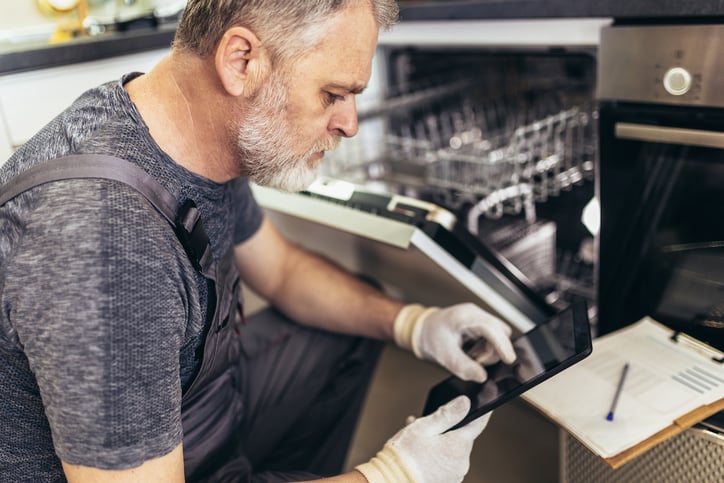 All in the same week, one of your lawn mowers blows an engine and one of the trailer hitches breaks. While you're waiting for a mobile welder to be able to fix your broken hitch, you lose three lawns each day that you can't send one of your employees on.
Not only do you have to pay for repairs, you also lose the revenue that comes from those three lawns each day. You could have organized your schedule differently if you had asset tracking in place to log each piece of equipment and better predict its life expectancy and performance.
Key Feature: Enhanced Work Order Management
Benefit to You: Increase Productivity and Streamline Maintenance Requests
The Small Business Administration defines a small business as a firm with fewer than 500 employees – of which there are 30.2 million reported. Put simply, a small business is any organization with fewer employees and revenue than a corporation.
Not only that, but as recently as August 2022, the U.S. Bureau of Labor Statistics said more than 9.6 million Americans are self-employed. With fewer people inside a company working to produce the same structure and profits as a large company, any tool that leads to efficiency and enhanced productivity makes a large difference.
Imagine how many hours you save during maintenance operations when you can electronically submit a work order with all of the details in one form, click a button and send it immediately to your maintenance team. Not only that, you could get automatic notifications on the order's progress, make real-time changes to the order in one file and run a report to see which orders are complete and which are outstanding.
As a small business owner, your time is valuable. Would you rather spend it focusing on running down and babysitting work orders or generating revenue and building margins?
Key Feature: Cross-Platform Mobile App
Benefit to You: Immediate Access to Data from Multiple Devices
Using a CMMS that offers a mobile application for smartphones or tablets gives you the ability to access your information anywhere – from your office, out and about in your facility or even from home.
You can go from placing a work order to assessing your asset conditions in seconds. You can even send work orders and tasks directly to your team from the app, saving everyone time and leading to faster, more efficient communication.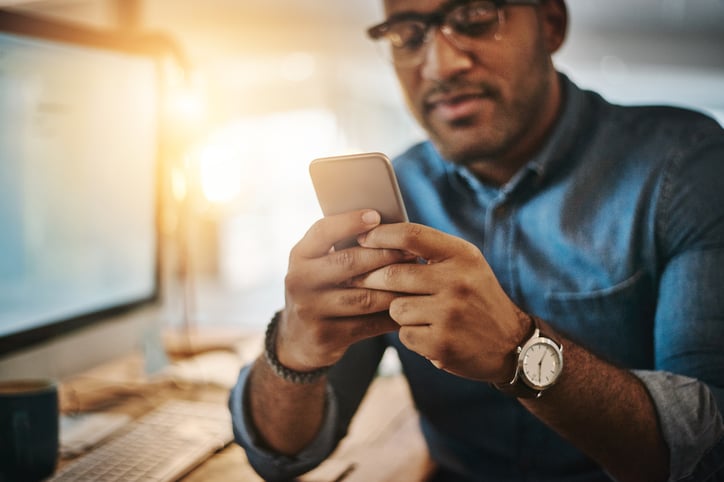 A mobile app also means a cloud-based maintenance software solution. This offers localized storage space in the cloud for fast, efficient document retrieval and sharing among your team. Cloud-based software solutions have the security infrastructure and the IT staff to maintain your data, keeping it safe and accessible.
As smart technology becomes more prevalent, choose a maintenance management software solution that stays on trend and offers robust features. Maintenance Care integrates with Alexa, giving you a voice-activated personal CMMS assistant.
Get Set Up With Maintenance Software for Small Business Today
Small businesses across various industries can benefit from the improved efficiency and time-saving features of a CMMS software solution.
Not sure what you need? Schedule a free Maintenance Care CMMS demo to go over plans and pricing so you can find the software solution that's right for your small business.