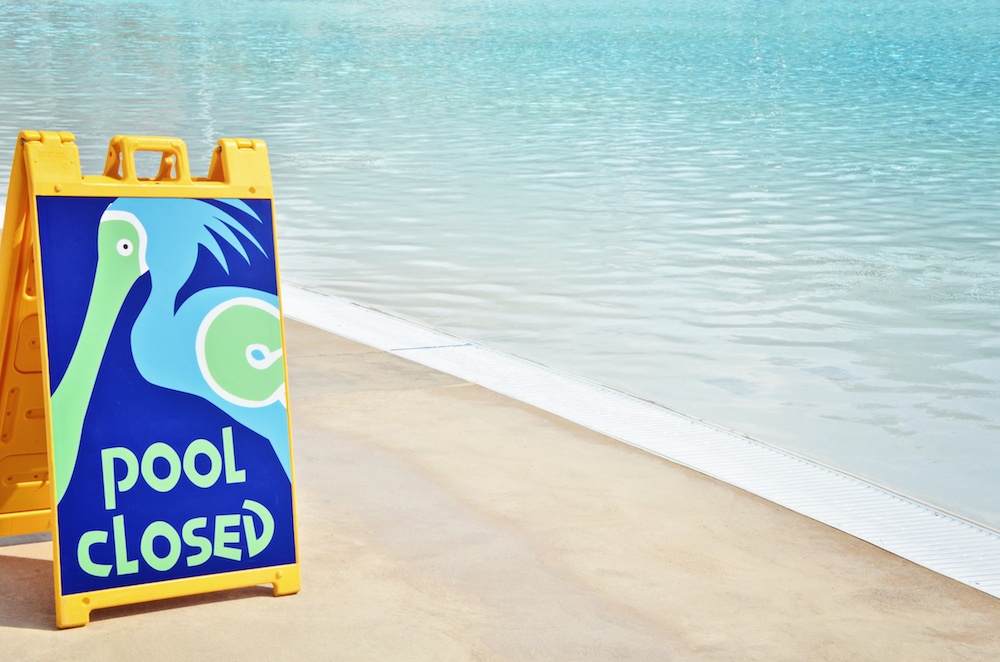 Everyone has been there – you're on a trip to a theme park and a certain ride you've been looking forward to is down for maintenance. Or you're staying at a hotel and your kids head excitedly down to the swimming pool only to find it closed for repairs or cleaning. For customers, this can be very frustrating.
As a maintenance or facility manager, if your facility caters to members of the public, you understand "both sides of the story." Whether it's a hotel pool, or a golf course feature, or a high school running track, when parts of your facility are closed for maintenance you understand the unhappiness customers might be feeling. But, you also know that maintenance is necessary to ensure everything stays up and running safely and effectively.
Best Strategies for Dealing with Maintenance Downtime
While there usually isn't anything you can do to avoid maintenance downtime for your equipment and assets, there are some strategies you can employ to make sure the downtime has a minimal impact on customers. Here are 3 of our best strategies for how to deal with maintenance downtime:
Choose Your Time Wisely
Try to schedule your maintenance downtime for the time when it will have the least impact on everyone. Before closing the hotel pool, for example, look into when it's the most and least busy. This includes time of day and which days in a month or season.
As well, you should look into when the maintenance department or team will have the most time available to focus on these particular repairs. Your maintenance downtime can be minimized if you choose a time when your technicians will be able to focus on the project without interruption. A good maintenance management program can help you determine this.
Announce Ahead of Time
Always give your customers plenty of notice before starting any maintenance downtime. If your apartment laundry room is going to be out of service for a day, leave all tenants a notice of the plan many days in advance to avoid any complaints from the inconvenience.
If your facility is open to the public, like a hotel or recreation facility, post any plans for maintenance downtime of features or equipment on your website and at the reception. You want to make sure all potential customers have warning of the downtime so they won't be disappointed or can make other plans.
Use a CMMS
The best way to deal with maintenance downtime is to follow the above two steps and have the best possible plan for ensuring minimal impact. But how do you ensure you have the best possible plan?
The answer is to use a CMMS. With maintenance management software in place, you can schedule and deal with maintenance downtime in a much more effective way than if you trying to plan it all on paper. You'll not only be able to track the lifecycle and repair history of the asset itself, you'll also know when your technicians are most available and the time they're spending on the project/task.
With a CMMS in place, you'll be able to properly plan for and schedule maintenance downtime because you'll just have a better overall knowledge of the maintenance activities going on in your facility.
When it comes to how to handle maintenance downtime, as a manager, you have to realize that you won't be able to make everyone happy. There will always be a customer (or potential customer) who is negatively impacted by the downtime. But, with the proper maintenance management software and plan in place you can become an expert at scheduling maintenance downtime to minimize the impact.
If you're interested in how our CMMS can help, you're probably interested getting a free, live demo of our software. Or, if you already know you want to jump right in and start using the software you can check out our three editions here.