All facilities maintenance pros know they must adhere to various regulations and compliance rules depending on their industry. Part of maintaining a safe, healthy and functioning facility is ensuring equipment, assets and even electronic documents are up to code.
Any facility involved in the manufacturing or distribution of food, drugs, medical devices, cosmetics and electronics that emit radiation is regulated by the U.S. Food and Drug Administration. The FDA doesn't approve facilities, but it does have the authority to inspect facilities to ensure they are following approved manufacturing practices related to the protection of public health.
What is 21 CFR Compliance?
One regulation many facilities managers come across is Title 21 of the Code of Federal Regulations, better known as "21 CFR". Meeting 21 CFR standards applies most commonly to companies that manufacture life sciences products like over-the-counter medications and supplements. Any piece of equipment that touches products that are regulated by the FDA must comply with 21 CFR.
All aspects of a facility involved in the manufacturing of these products must be properly maintained so no item becomes contaminated or loses its effectiveness. Regular, detailed documentation of equipment and facilities is crucial to maintaining 21 CFR compliance.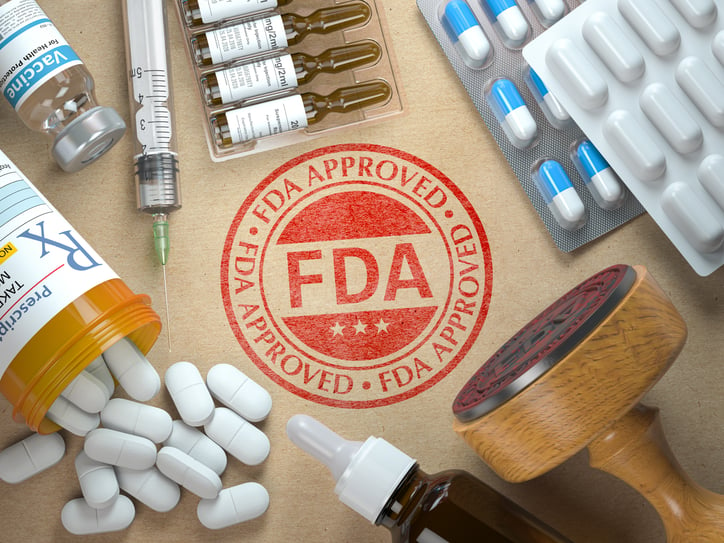 Maintenance teams that utilize computerized maintenance management software (CMMS) will have an easier time updating, storing and accessing records related to the regulatory compliance of their facilities. It's not unusual for facilities to undergo audits to ensure adherence to 21 CFR regulations, which is why the right CMMS becomes an important piece of your maintenance management.
See how Maintenance Care's CMMS can work for your facilities. Book a demo today.
Should I Be Worried About an Audit? What About Electronic Records?
A facilities audit can come along at any time, but it's no reason to worry. Having a CMMS in place that clearly shows how and when equipment has been properly maintained will prepare you for an auditor's visit—scheduled or otherwise.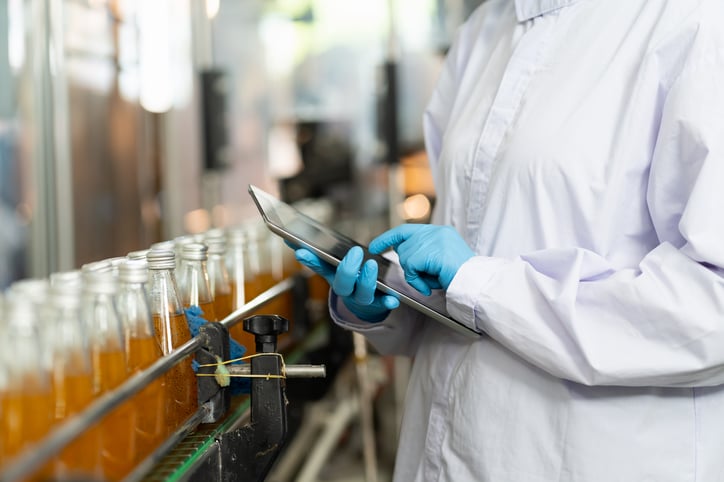 Auditors will be looking at maintenance records, schedules and software when inspecting your facility's maintenance department. They'll keep a keen eye on documentation to look for issues, including missing records, inaccurate documentation, software security concerns or a lack of work order scheduling and preventive maintenance.
Because Part 11 of 21 CFR states that electronic records are as valid as handwritten signatures and documents, those inspecting your records will also be looking at who is granting approvals and whether or not your stored data is accurate, updated, reliable and easy to decipher.
Why a CMMS Matters
Imagine a busy day at your manufacturing plant, with machines whirring, workers hustling and bustling and a full schedule of meetings and calls with customers. Suddenly, an unexpected auditor visits your facility and needs to review your records to ensure you're adhering to 21 CFR regulations.
If you're still documenting work orders, asset history and schedules on paper, this requires you to locate and pass along numerous binders, flipping through pages or calling in teammates to help you locate important documents while the auditor potentially grows impatient. If a form is missing a signature or compliance papers are missing altogether, you could risk consequences from the FDA as severe as a major product recall or halting production in your facility altogether.
Storing all necessary paperwork within a secure, digital system allows you to easily search for specific documents and access them quickly. Running reports, logging equipment lifespan and repair information, scheduling work orders and even storing relevant photos and videos can all be done fast and easy in a CMMS.
Choosing the Right CMMS for 21 CFR Federal Regulations
Compliance
Using a CMMS to manage all tasks and files related to facilities maintenance is a no-brainer. Finding a system with its own secure mobile app makes it even easier to keep track and have a full overview of your facilities in an instant. When looking for digital software to manage all aspects of your maintenance operations, make sure each tool is easy to use, meets security protocols and is built with regulatory compliance in mind.

Maintenance Care's simple, powerful management software adheres to 21 CFR compliance regulations. With unique preventative maintenance features, it ensures your team will be prepared for audits and inspections whenever they pop up.
There is a full audit log of all activities related to tasks within the system. This is required, as it's necessary to show a full history of what occurred during the process if an auditor asks. During the audit, you must show that no information was changed after the fact, Maintenance Care's audit log prevents that from happening.
The second item necessary for a compliant CMMS is that you must prove that the action taken by a person in the system, such as Closing a Task, is done by that authenticated user. Unlimited users with Maintenance Care's Work Order, Enterprise and Visionary Status editions means that everyone gets their own user account. All activity done within the system is authenticated as being done by that user.
To learn more about how Maintenance Care can help your maintenance team prepare for and meet 21 CFR compliance regulations, book a live demo today.