Facilities management at a senior care center isn't really about keeping HVAC units running, entryways accessible or any other operations-specific focus. The goal of smoothly-functioning facilities comes down to the people and making sure families' loved ones receive comfortable, quality care and attention in their golden years.
The assisted living facility market in the United States is projected to grow at nearly 5.5 percent annually between now and 2030, from $87 billion in 2021. A large part of this expansion is due to the growing aging population, with the number of Americans 65 and older expected to nearly double to 95 million by 2060.
With the continuous influx of new residents, it's imperative for senior care facilities to run smooth, efficient and effective asset management systems. One tool to help with this is a strong healthcare computerized maintenance management system (CMMS).
See a senior care facility CMMS in action by booking a demo today!
Budgeting resources for your organization's long-term plans is one aspect of managing a business that can quickly lose effectiveness when there's no structure in place. This process includes financial planning for new machinery or medical equipment, replacement parts or entire assets, R&D and production of building expansion or updates to accommodate the growing senior care population.
A CMMS provides information on various facets of your facility and how they work together. A quality CMMS for senior living facilities will also include asset tracking, reporting and mobile app support for on-the-go maintenance work.
Streamline Maintenance with Asset Management Software
The term 'lost in the shuffle' is more than a cliché. Facilities that still use paper work orders and other antiquated forms of maintenance requests and service tracking run the risk of losing control of their workflow, with the potential of work orders, bills and inventory lists literally getting lost among piles of papers or hidden by being incorrectly filed. A CMMS consolidates digital tracking tools and calendars into one application that provides full information at a glance.
Lower Maintenance Costs Through An Asset Management System
Streamlining senior care facilities management with a strong healthcare CMMS software can drastically cut your maintenance costs. A CMMS helps a facility maintain necessary staffing levels, decrease overtime and cut down on emergency measures at the last minute.

In addition to the companionship and lifestyle needs served by a senior care facility, medical care also comes into play. Enacting more efficient systems for managing medicine storage, handicap accessibility, and creating spaces to accommodate special furniture and medical equipment will help cut down on overall facilities medical support costs.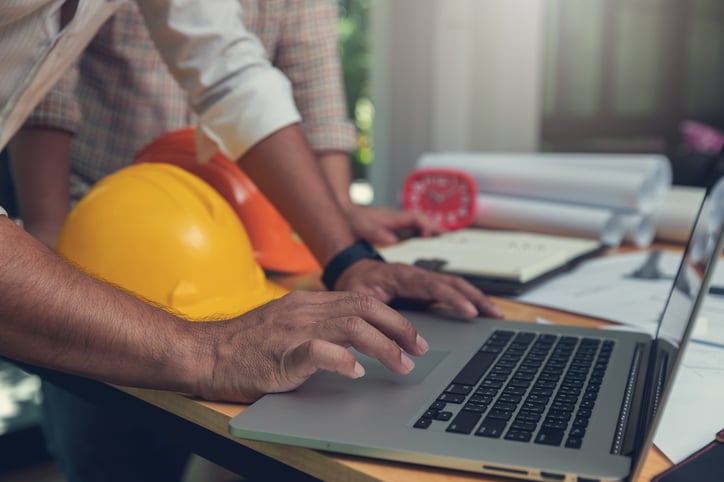 Track Maintenance Needs and Work Orders
A digital workflow allows employees to request repairs quickly and efficiently. This digital system not only speeds up maintenance requests and work order executions, but also creates an easily accessed history for maintenance records.

A digital system allows for triggered actions, such as sending out emails immediately once a work order is inputted, drip-down reminders and tracking actions and duplicate checking to avoid double orders.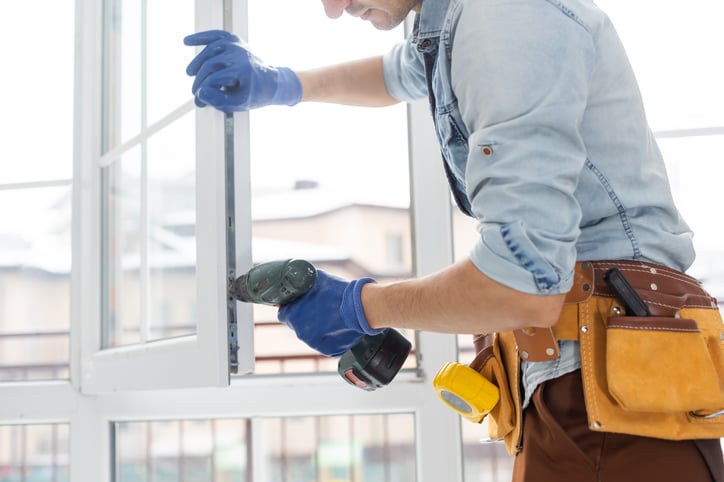 Keep Up with Preventive Maintenance
The difference between preventive maintenance and reactive maintenance is that preventive maintenance helps you catch and address potential maintenance issues before they happen. Reactive maintenance, responding to a problem after the fact, potentially costing the facility unnecessary expenses in rush shipping of parts, system downtime and employee overtime to fix the issue, among other unexpected costs.
The International Society of Automation (ISA) predicts that organizations may lose up to 20 percent of their productive capacity due to reactive maintenance. A healthcare CMMS allows facilities managers to track timelines for when assets need to be taken offline for maintenance, so they can schedule replacements or otherwise accommodate the short-term asset loss.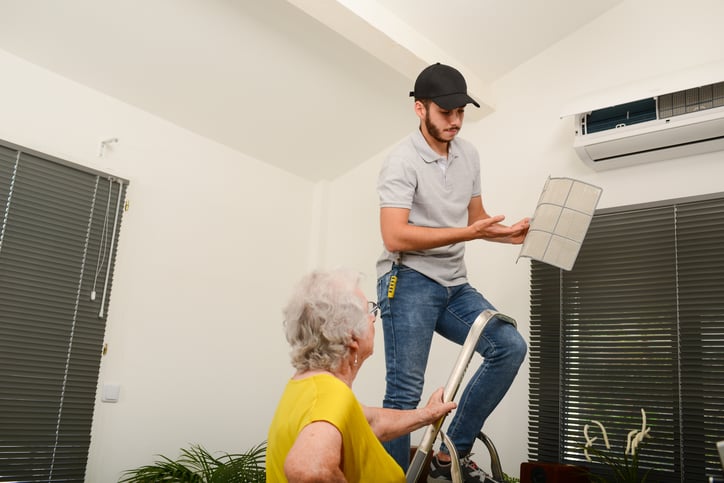 Use a Mobile App to Save Time
More than one-third of the American workforce is made up of Millennials, and this demographic is known to use mobile apps upwards of 50 times per day. Giving this portion of the workforce access to a streamlined, mobile-friendly way to submit work orders, track their work and run reports will lead to faster processes and more streamlined systems. When it comes to healthcare CMMS software, a mobile system should be part of your maintenance team's toolbox.
Implementing a CMMS for senior care facilities creates faster, more efficient and effective systems so the facility employees can focus on the most important work – creating a safe, caring environment for America's growing geriatric population.
Get a demo of Maintenance Care's senior care facility CMMS and start streamlining your healthcare asset management systems today.