An irrigation system probably isn't on the top of your list, but if you run a facility that caters to the beautification of the outside such as with a hotel, motel, condominium, apartment complex, golf course, or anything similar – an irrigation system could really help.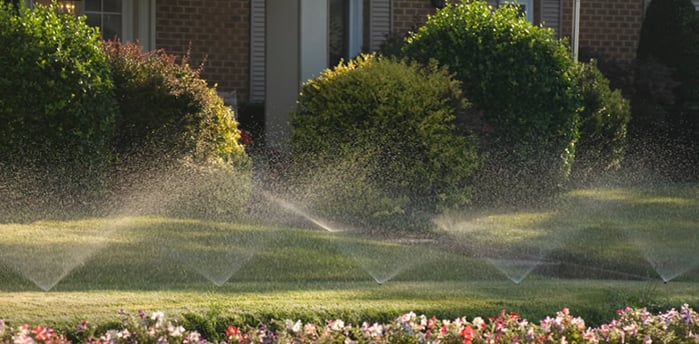 There are quite a few reasons to install an irrigation system and here are a few to think about:
Consistency
Having your employees hand water the grounds can lead to inconsistency. It's not on purpose, it's just a simple fact that watering by hand cannot reach all of the areas that need irrigation and some spots even get too much water. With an irrigation system, you're getting a nice, consistent watering that reaches where you need it, when you need it.
Customization
Some irrigation companies offer a customized fit, which means, they will develop a schedule that is best for the lawn and surrounding growth. They are knowledgable about the type of soil you have and what it needs, plus they will maintain and repair the system. This is perfect if you want someone else to do more of the hands-on work so you can focus on other areas.
Experience
Just like you have experience in the maintenance field, a local company will have a vast amount of experience with irrigation setup and performance. You can check references, get the best estimate, then sit back and let someone else do the work – sometimes even better.
Whether you decide to have an irrigation system installed that you maintain yourself or you decide to go with a reputable company, an irrigation system is an excellent way to ensure your grounds look beautiful and well-kept all year round.
Read More: 3 Ways To Save Water Using CMMS

And with a CMMS program, you have time to set up the other maintenance work now that the irrigation system is set up and ready to go. It also comes in handy, should you decide to do your own installation, because a CMMS program allows you to set up all of the preventative maintenance and work tasts.