If you run a Maintenance Department that works with conveyors, conveyor maintenance is integral to daily operations. Keeping your conveyors well-maintained not only ensures that you'll get more life out of them but it helps your employees remain more safe. Here are a few ways to keep your conveyors maintained on a regular basis.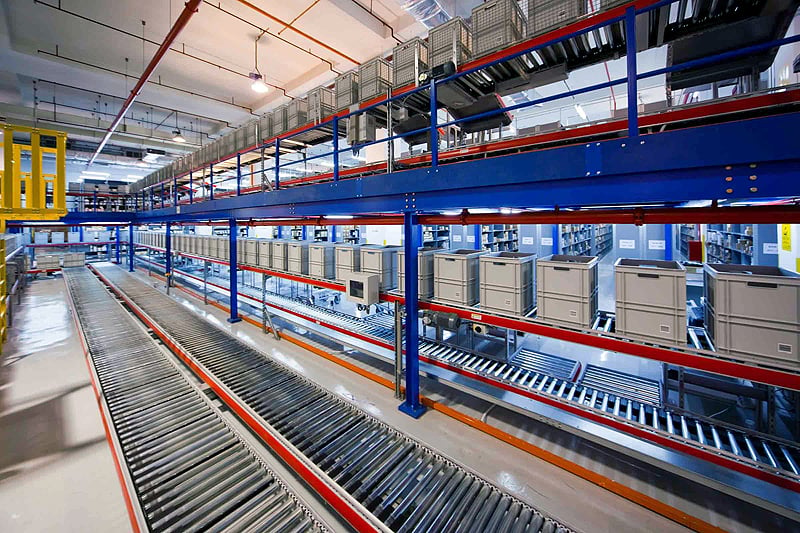 Inspection
It is important to have a regular inspection of your equipment and this certainly includes your conveyors. Have a preventative maintenance schedule to include this task and have your designated employee (a foreman or manager – even yourself if time permits) check the conveyor for any oddities such as noises or behavior that is out of the norm.
Maintenance
Regular maintenance includes keeping the conveyor lubricated and well-cleaned. While lubrication doesn't have to be on the schedule as a daily task, it should be done on a regular basis according to the warranty information. Keeping the conveyor cleaned is something that should be done daily if possible. It may not be that you have to have it deep cleaned each day but making sure that debris is cleaned up is certainly a daily task.

Data Upkeep
Make sure that you keep records of any repairs, breakdowns, or abnormal behavior of your equipment. By making notations, you can better predict potential breakdowns or if it seems imminent that you need to replace the equipment.
Also Read: Preventive Maintenance for Larger Equipment

Facility Maintenance Software can not only set up work orders but also schedule preventative maintenance so that your conveyors, and any other equipment, is always kept clean, maintained, and in the best working order possible. Another way that the CMMS helps when it comes to your equipment is by being able to keep data on everything in your warehouse. You can enter data on when the equipment was purchased, add in any repairs, and even keep up with warranty information. There are many areas where you can add in what you need to notate so that you always have records of everything involved with your equipment.

Running a warehouse or Maintenance Facility may not be the easiest job but there are ways to make it easier on a day to day basis and a good facility maintenance software helps make things a lot more effortless.