With the number of renters rising in the U.S., multi-family properties, such as apartment buildings, are set to see an increase in property management needs.
The recent global pandemic and economic turbulence have continued to impact various industries, including residential management and the housing market. As of July 2022, the U.S. nationwide rental vacancy rate is 5.8%, reported to be the lowest since the 1980s.
As such, property managers and maintenance teams can expect to see workloads surge, which could potentially result in an avalanche of inefficiency and backlogged work orders as teams work to keep up with rising demands.

Get your work orders in order with Maintenance Care's Computerized Maintenance Management System (CMMS). Schedule a demo to learn more.
Property managers often juggle more than just unit upkeep. With surveys indicating 80 percent of property managers coordinate or perform property maintenance repairs, and more than 70 percent inspect properties in addition to collecting rents and other duties, the need for efficient systems is becoming a necessity.

We put together a list of five ways a work order management software solution like Maintenance Care helps streamline your processes.
Immediate Work Order Organization
When using software for digitizing work orders, or keeping track of any other facet of property management, information is instantly accessible to any system user. This creates clear, strong communication between departments like maintenance and operations without lag or gaps.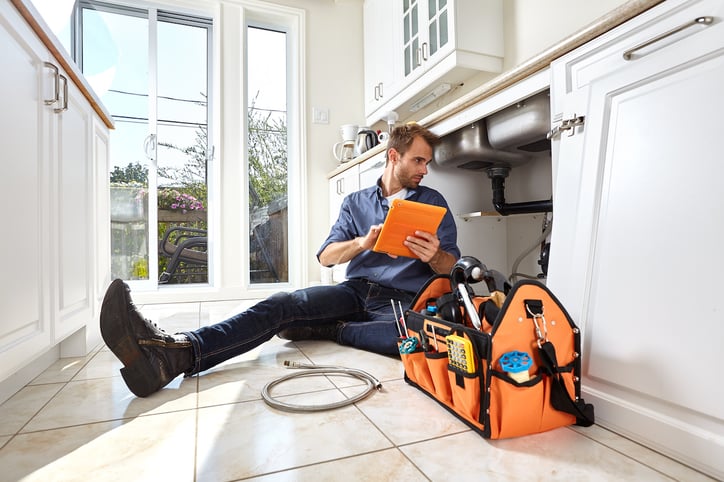 It also eliminates the need for multiple copies of a document. Anyone can modify a digital work order in a consistent file, even working on the same order from various devices. Your leadership team can see updates in real time as needed, rather than waiting for the end of the day for status reports.
Security and Data Protection
Using a work order management system protects your information from getting lost in a pile of papers, or accidentally thrown out. Accessing the same system via a cloud-based mobile app can also provide a layer of security. Store and retrieve any amount of data, at any time, from anywhere on the web knowing your files and information are protected.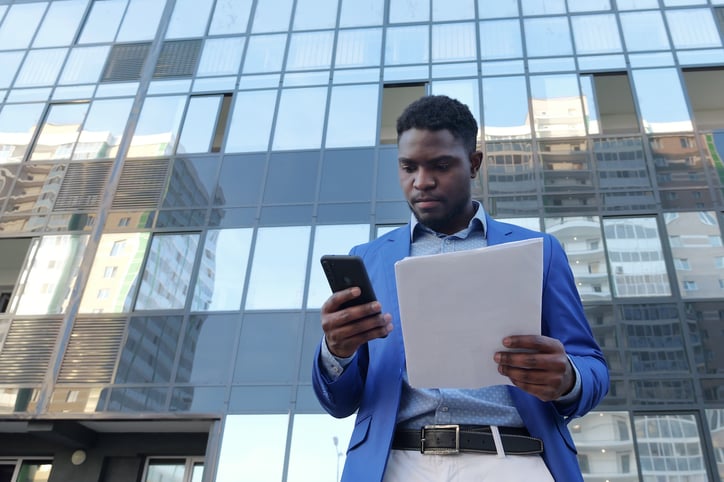 Effective Time Management
Using a CMMS for your property management work order system allows for the automation of tasks, from notifying staff of an assignment to setting reminders. Gone are the days of dealing with bulky logs, juggling multiple calendars and trying to remember who received what information.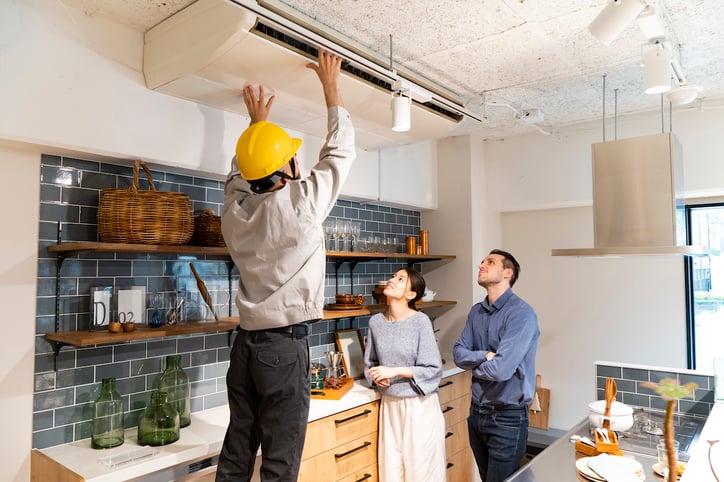 A digital cloud-based work order system allows colleagues in different departments, or even your tenants, to submit work orders directly to the maintenance team. This streamlined system leads to more effective scheduling and pre-planning of time and money.
Reduce Downtime with Preventative Maintenance
The idea of implementing preventative maintenance is a hot topic with property managers. Preventative maintenance allows you to trigger actions based on historic snapshots of an asset, creating a more proactive approach for maintenance teams using a CMMS solution as a novel property management software.
For example, knowing the lifecycle of the air conditioning units you just installed in three apartments helps you track when they will need to be tuned up, what parts they will need in the future and when they will need to be replaced.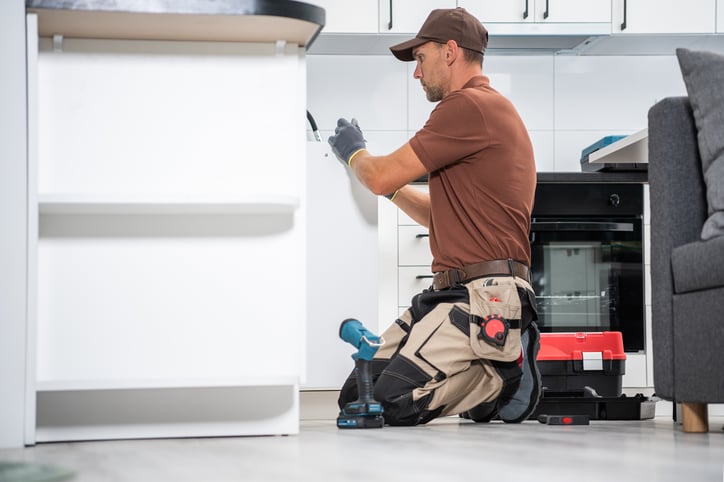 This helps you address a maintenance issue before one of the units breaks suddenly in the middle of a heat wave. Taking a reactive approach can force you to spend money on alternative cooling units to keep tenants happy, rush costs on ordering new parts or paying expensive diagnostic and service bills from HVAC specialists.
Reducing downtime also helps lower overtime wages for maintenance staff responding to an unexpected emergency. Preventative maintenance helps to ensure quick turnaround on renting units once they become vacant. Being able to prepare for when a unit needs new carpet, new appliances or other items prior to a tenant moving in helps mitigate potential loss in revenue.
Cut Costs Using Property Management Maintenance Software
Moving to a digital work order management system not only prevents lost revenue due to downtime, but it also cuts costs in multiple ways. Expensive costs from paper, toner and printer maintenance are a thing of the past. Though per-print costs may seem nominal, these add up to a significant chunk of your office supplies budget over time.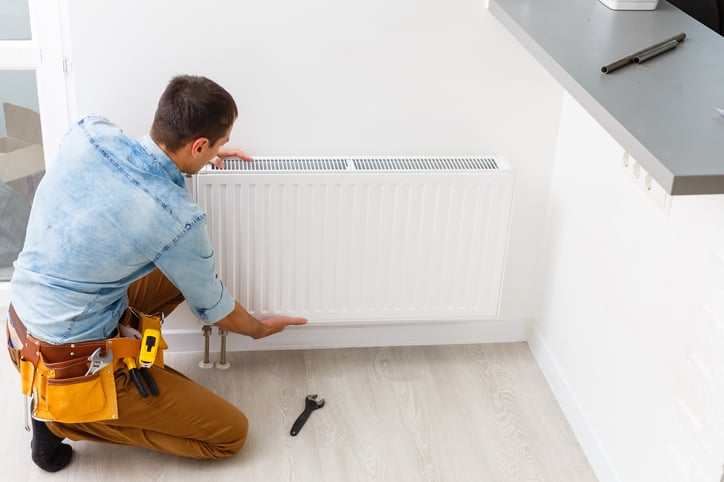 A cloud-based CMMS also reduces a need for IT management of servers and other in-house tools to maintain a network for housing digital files. This saves on labor as well as equipment costs.
Get Organized with Streamlined Property Maintenance Software
The global property management market is projected to reach $26.48 billion (US) in the next four years, a growth of 8.8 percent between 2019 and 2026. As the market continues to trend upward, more and more multitasking landlords and property owners will realize the need for clean, clear user-friendly property management work order solutions.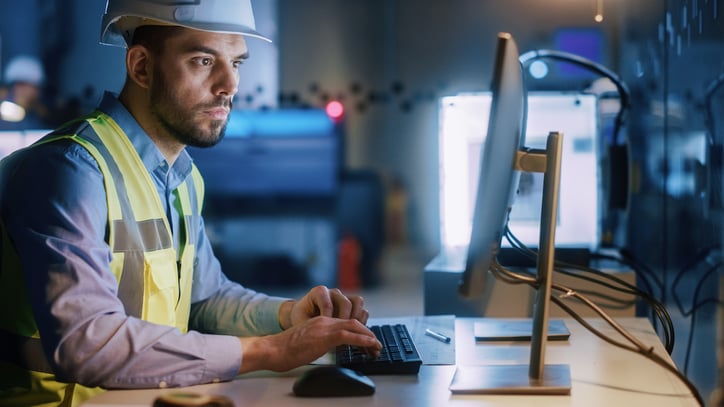 Maintenance Care provides a comprehensive and straightforward system for tracking work orders and getting a full view of your properties from any device. The user-friendly dashboard shows all your jobs in one place, saving you time in searching for the information you need.
Book a demo of Maintenance Care's digital work order system to make your process more organized and efficient.