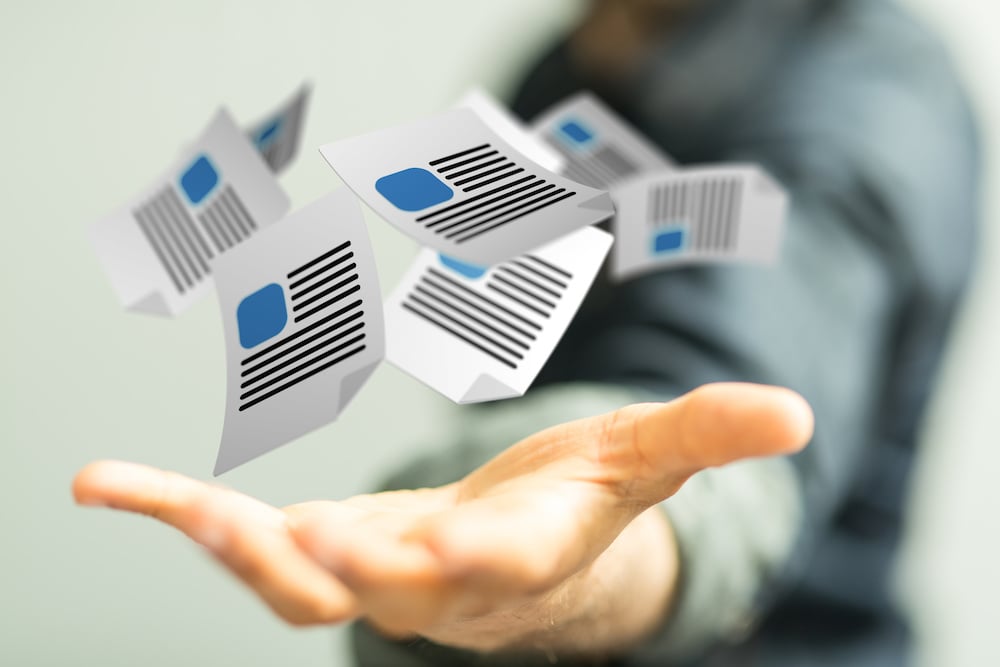 Your busy maintenance department relies on everything from user manuals and training booklets to MSDS forms and work orders just to keep things up and running. Of course, it doesn't stop there. You also rely on invoices, estimates, parts and inventory records, asset tracking sheets...and the list goes on and on...
CMMS Cloud Storage: The Solution For All Of Your Documents
Having to catalogue, store and keep track of hundreds if not thousands of hard copy documents is anything but convenient. Over time, ink fades, paper degrades, items get lost and, as the paper trail gets longer, you'll soon find yourself coming up short on storage space.
Even if you do have some of your files stored on a hard drive, jumping back and forth between computers, filing cabinets and log books isn't exactly efficient - not to mention, it's confusing! It's time to stop relying on outdated forms of document storage and switch to Computerized Maintenance Management Software (CMMS) instead.
Maintenance Care's CMMS software allows you to upload all your documents into our high-capacity "Space Center". We like to think of it as your full repository or "Universe" for cloud-based document storage. And, no matter what type of file you choose to upload, rest assured it will be safe, secure and easy to find throughout Maintenance Care's CMMS cloud storage.
What Kinds of Documents Can I Upload?
Here's just a snapshot of the many items you can upload to the Space Center so it's all right there when you need it:
Before and after photos and videos: Photos or video taken due to incidents like fire or flood damage, photos of estimates, invoices and much more
Building schematics can be uploaded and printed at-will
Water shut-off maps are easily accessed for immediate use when you need them in a hurry
Equipment user guides can be found easily for quick reference (this is especially convenient on mobile CMMS)
Invoices and estimates can be scanned and stored
Compliance forms can be referenced directly
And much more!
You can also catalogue and store documents in different areas and link them together. For instance, you can link an equipment manual to a work order, preventative maintenance task, list of assets or any other component of your CMMS.
Free and Secure
An initial membership with Maintenance Care means you'll get 500MB of FREE cloud storage space, per facility. If you have more than one facility to look after, no problem. We will provide you with additional space in 500MB intervals (per company) at a low price so we can keep offering you convenient cloud solutions as your need for storage increases.
Other Great CMMS Features Brought to You By Maintenance Care
Maintenance Care knows there's a lot more to running an efficient maintenance department than just having a solid solution for document storage. That's why our software includes an array of awesome features to help you tackle everything from preventative maintenance to tracking your assets. Learn more about any of Maintenance Care's available features here, or click the button below for a free demo!