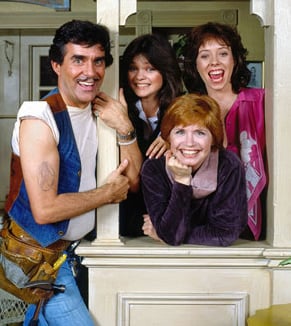 Over the years, there have been many fictional portrayals of building superintendents, maintenance men and apartment complex managers. Some super supers appeared in books or on the big screen. Others entered our homes every week as part of a television series. With that said, here's a brief look at three famous ones that all have something in common:
Daniel Pat Harrington Jr.
When it came to being an Indiana super with a plan, no one had it going on more in the 1970s than Daniel Pat Harrington Jr. He played the affable, single building superintendent in the decade's hit television series, One Day at a Time. His character, Duane Schneider, was portrayed as a bit of a ladies' man. The show continued into the early 80s and won the actor two awards.
Richard S. Castellano
Another great super from the 1970s was Richard S. Castellano. He played a married, NYC building superintendent on the short lived television series titled, The Super. It premiered in the summer of 1972 and was over by the early fall of that same year. His character, Joe Girelli, was frequently hassled by city building inspectors due to his unwillingness to make prompt building repairs. He was also an ardent fan of television programming.
Johnny Brown
Of course New York and Indiana weren't the only spots where fictional 70s supers made their mark. Actor Johnny Brown made his as the super for an Illinois apartment complex in the hit television series, Good Times. His character, Nathan Bookman, was harassed by tenants over repairs as well. Unfortunately for Bookman, his most annoying tenant was "Dy-no-Mite!" The series ran from the winter of 1974 to the summer of 1979.
As we mentioned earlier, although all of their situations varied, our 70s supers did have one thing in common. Each one of them could have benefited from using facility management software.Facility management software could have helped them process work orders quickly, track assets and schedule preventive maintenance tasks. That would have given Schneider more time to chase the ladies. Girelli would have been able to watch his television in peace. And as for Bookman, he wouldn't have had to endure listening to J.J.'s catchphrase on a daily basis.
To learn more about how facility management software can help you in your daily maintenance tasks, contact us. We may be reached by calling (888) 222-0206 or stopping by the Maintenance Care website.