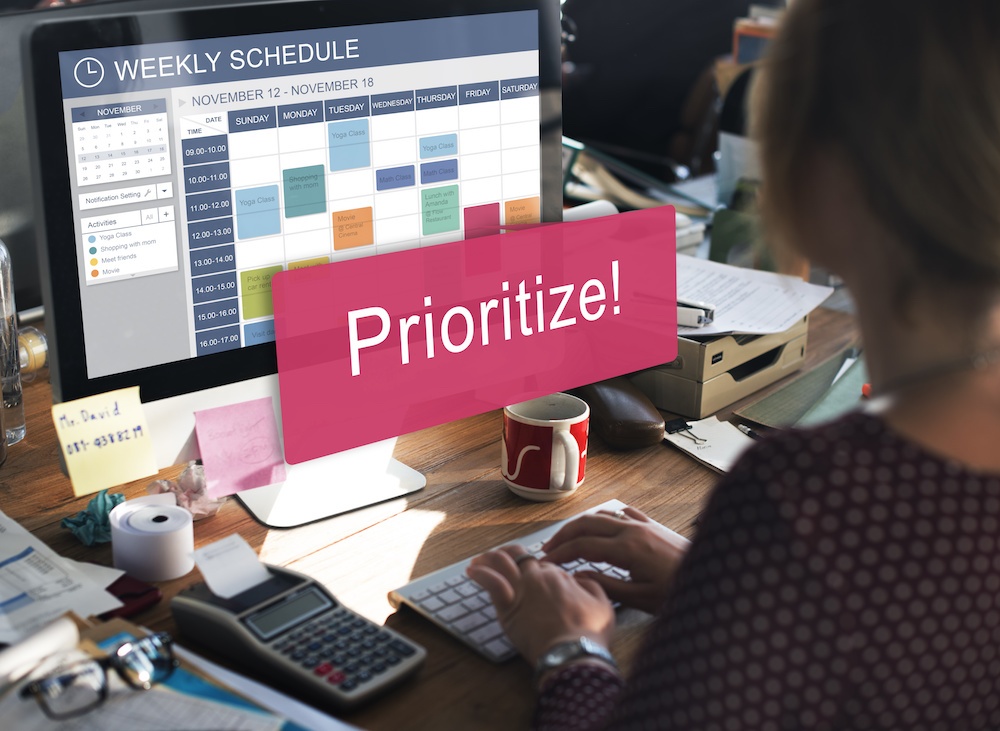 Everyone who works in maintenance management knows there never seems to be enough time to get everything done. With new requests coming up every day, and regular preventative maintenance tasks deciding what gets done first can be difficult and stressful. But, if you want your maintenance plan to effectively prevent equipment breakdowns or failures, you need to prioritize properly.
What You Need to Do to Properly Prioritize Asset Maintenance Management
When it comes to asset management, prioritizing needs and projects is crucial not only to keep your facility running smoothly but also to sustain your maintenance budget. By keeping track of your asset lifespans, you'll be able to figure out when failure is most likely to occur and prioritize accordingly. But, trying to figure priorities by filing cabinets of paperwork for each asset, or by your maintenance team having to remember what was said in meetings is not going to be effective.
Instead, we recommend using the following two systems in conjunction with one another to understand and assign your asset maintenance priorities:
1. Implement Asset Tracking Software
The most important thing you need to do to truly start seeing the benefits of a properly prioritized asset management program is implement maintenance software. This software, which can come as part of a CMMS, will make deciding on priorities easy, and can help save your facility thousands of dollars per year. How?
The four biggest features of our CMMS's asset tracking software are: asset tracking list, equipment life expectancy, capital planning, and asset repair history. Using these four features, your facility maintenance team will be able to effectively prioritize.
Asset Tracking:
All asset details will be availalble in one convenient, easily-accessible location. No more sorting through filing cabinets for records and information. You'll find make, model, serial number and much more right there one the asset management dashboard.
Equipment Life Expectancy: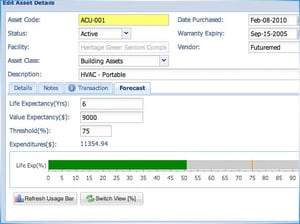 Perhaps most important to maximizing your facility maintenance ROI, predicting asset performance will be simplified with a CMMS. The asset management software will allow you and your maintenance team to track, monitor, and trend life expectancy of each of your assets. This will allow for effective evaluation of spending practices and will make deciding which asset to prioritize for maintenance much easier.
Capital Planning:
For many (probably most) facilities, prioritizing which equipment or maintenance project is most important comes down to the impact on the budget. With the capital planning software of a CMMS, you can effectively track asset maintenance spending and forecast future costs. This will allow you to streamline your maintenance budget and make informed decisions about which asset's repairs take priority.
Asset Repair History: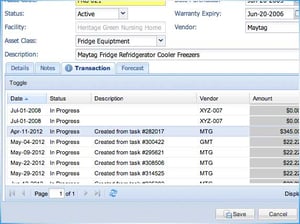 An important part of asset management prioritization is understanding the maintenance trends and history for each asset. With the easily accessible asset repair history function of our CMMS, you can see repair and transaction history for each piece of equipment. This will allow you to analyze maintenance trends and cycles for your assets and make informed decisions on what needs repairing or replacing next.
2. Create a Priority Matrix
Once you have implemented asset management software and are able to use all of the functions above, you and your facility maintenance team should use the information to create a priority matrix.
It might sound high tech, but all a priority matrix is is a chart with the time to potential equipment failure or breakdown on one axis (side) and the consequences of that failure on the other. Consequences may be budget hits, environmental impacts, operations losses, customer service interruptions, or other concerns that are important in your facility.
Creating the matrix will be easy with all of the information on hand when you implement a CMMS with asset management capabilities. Then, all you have to do is make sure the team is properly trained in understanding the matrix and how to use it when assigning priority to tasks in your work order software.
If you're interested in learning more about how a CMMS with asset maintenance management capabilities can help your facility properly prioritize maintenance requests and tasks, you can get a free demo of our software here. Or, if you're ready to jump right in with a CMMS, you can get one of our three versions (there's a free one!) here.