There are numerous benefits to utilizing CMMS, or computerized maintenance management software, to keep facilities clean and running smoothly. If productivity is slipping, budgets are extended, work orders are unorganized or asset records have been misplaced, it's time to consider streamlining your facility maintenance with the right software.
A CMMS system allows facility managers and maintenance teams to simplify workflows with one central, organized platform. Your team may be desperate for a system that makes task management and work order completion easier. However, getting buy-in from executive leadership for a new system may require some convincing.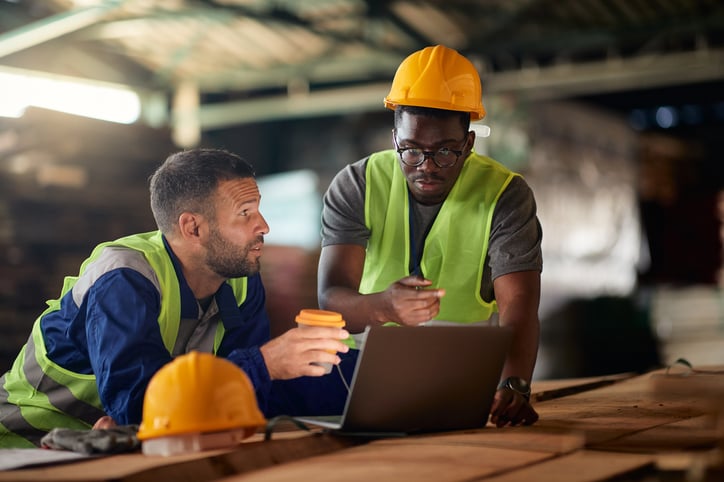 Looking for an easy-to-use CMMS system? Request a live demo to see Maintenance Care in action.
Questions and Concerns
Stakeholders with decision-making power for an entire organization likely have some concerns with adopting new systems. Change can cause friction and learning curves can be time-consuming.

Anticipating the following questions or worries will prepare you to address any concerns and get leadership on board with a CMMS transition.
What is the pricing structure, and will it increase over time?
Leadership understandably wants to make sure new software and tools will be worth the investment and provide long-term value for the company. Ensuring that the new CMMS you've chosen won't lock your team into a rigid contract or tack on hidden fees in the future will help you make a stronger case for adopting a new system.

How long does it take to set up?
Some time will need to be dedicated to learning the system, but the right CMMS provider will make training, integration and setup as flawless as possible so you can get up and running fast. Communicate to executives that they can expect minimal downtime and a training schedule so no pertinent tasks get delayed.



Will my team actually use this?
All facilities maintenance teams need a system that's easy to learn and use regularly. Workers don't want to waste time inputting and logging tasks with messy, unorganized software. A CMMS that includes a mobile app makes it easier to take on the go, so your team has everything in their pocket and can check tasks off with ease. Prove to leadership that your maintenance team will appreciate and benefit from a more organized system, rather than resist the change.

What we're already doing is fine.
"If it ain't broke, don't fix it" can be a positive thing. But companies that fail to grow or evolve are often stuck with inefficient systems that may not realize a problem exists until it's too late. A CMMS can help your organization locate areas for improvement and streamline processes. These positive changes will be evident in short order.



Will a CMMS really work for our business?
Because CMMS systems are flexible and scalable, facilities maintenance companies of all sizes and industries can benefit. This software works well for small businesses with one maintenance person, as well as large multi-location organizations with many maintenance employees at different levels.
The Benefits of a Computerized Maintenance Management System
Simply stating, 'A CMMS will make our jobs easier' won't necessarily get the buy-in you need from stakeholders. There are numerous features your team can take advantage of, but communicating the benefits of CMMS as it pertains to the company's goals and growth will make your case more compelling.

Consider discussing the following benefits with your leadership team.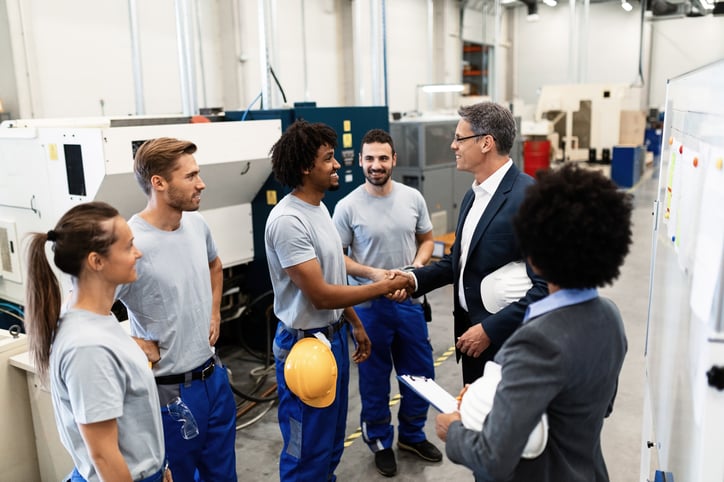 Improving Company Efficiency
A CMMS houses work orders, asset tracking, inventory/parts documentation and more in one place. This will reduce the amount of time spent searching for information necessary to complete each job. Preventive maintenance features help the team get ahead of larger problems, so there are fewer fires to put out.
Having the Right Tools and Technologies in Place to Support the Maintenance Team
The maintenance team's daily work will be easier with automated task assignments, scheduling and easy access to important forms and documents. Everyone will be accountable for their work with a CMMS and know exactly what needs to be completed each day.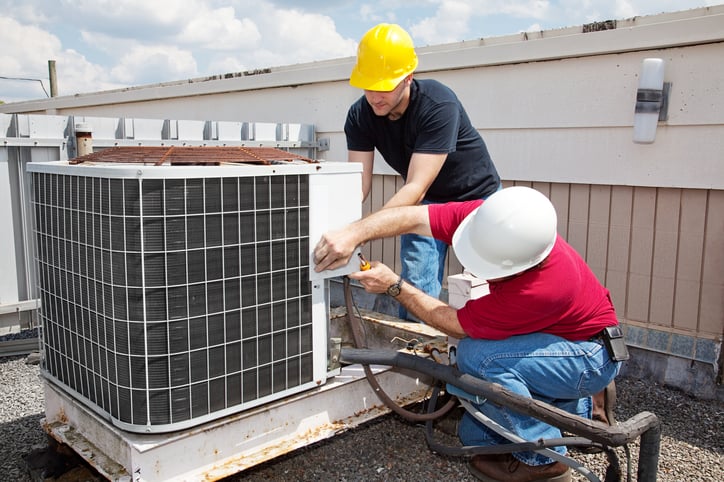 Ensuring Compliance
Easy access to equipment records and preventive maintenance tasks will help your company prepare for future issues, audits and capital expenditures while staying compliant with specific industry regulations. A CMMS allows for a more-controlled environment with less unexpected or stressful reactionary situations.
Better Reporting
Gain full visibility into how the maintenance team is spending time and resources. Customize dashboards to display the data you need to make more informed decisions, from the number of work requests to the number of tasks scheduled and open, closed or pending tasks over a specific duration of time.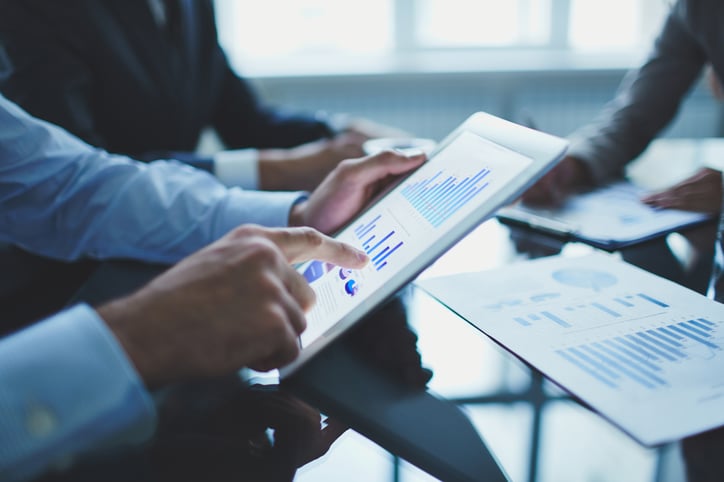 Everything is Stored in One Place
Using multiple systems or methods for storing work orders and keeping records can get messy and chaotic fast. Papers get misplaced or accidentally tossed all the time. If a team member with a computer full of company data leaves and wipes their hard drive, crucial historical information can be lost. A CMMS keeps everything the organization needs in one digitized location with added layers of security in place.

Making Your Case
It helps to have several staff members on board with using a CMMS before presenting the idea to key decision-makers in your organization. If you're able to get a demo or free trial early on, you'll be better equipped with the ins and outs of the system to help everyone get onboarded and ready to begin using it.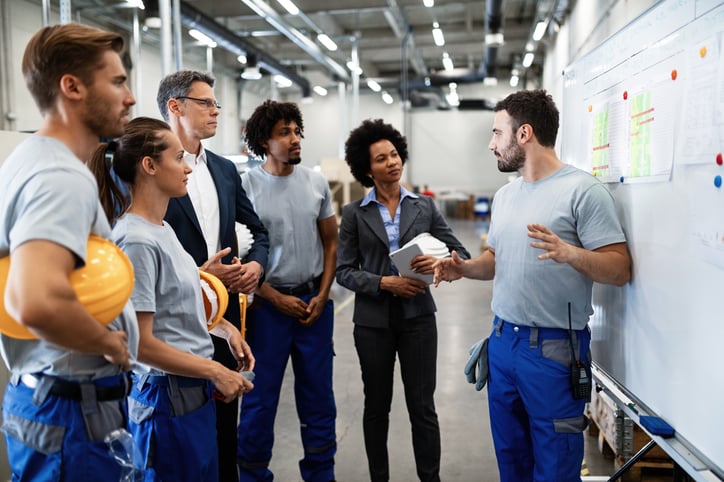 Involve Executives Early
Since leadership will take charge of approving expenses, they should be involved early in the decision-making process. Getting their buy-in early also means they'll be in charge of presenting the project to the entire team. Include execs in your live demos and meetings well before you're asking leadership to sign an agreement.
Prove ROI
Communicate how a CMMS will fit into the big picture and positively impact the organization. Outdated systems can end up being more costly than budgeting for a new system. Using multiple forms of software with yearly licenses and limits can stall progress, and those fees can add up. With one computerized system, facilities will be better run, which drives revenue at the end of the day.

Bonus: Try the Maintenance Care ROI Calculator
Get the Right CMMS
Save time and money by assigning work orders, running reports, and staying on top of your maintenance demands with a CMMS designed for facilities maintenance companies of all sizes. Book a demo today to see how Maintenance Care can help.